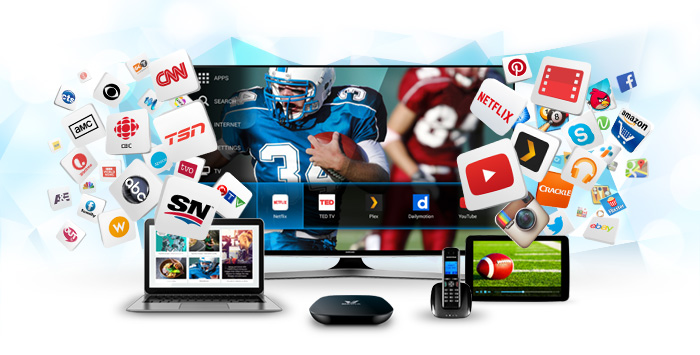 Prince Rupert is a port city located on Prince Rupert Harbour on Kaien Island North West of Vancouver and is an area of immense natural beauty offering spectacular wildlife viewing, ocean fishing and Whale Watching, wildlife including spectacular forests and grizzly Bears amongst its varied activities available and a busy commercial centre with great seafood restaurants and shopping. The area is steeped in history and an interesting cultural heritage, museums and art galleries to explore and enjoy.VMedia the highly successful Multimedia company has exciting news for the people of Prince Rupert and the surrounding area – They plan to operate their highly popular Internet, IPTV and Phone services as part of their major expansion plans all over British Columbia and Canada going forward in 2016. VMedia was founded in 2013 to meet the demand for a Company dedicated to providing high quality and low priced services and is growing every day, with hundreds of customers now enjoying new and exciting entertainment and communications experiences at really low prices. VMedia are emerging as a leader in the Multimedia Market, thanks to its top Technology and reliable services, backed by outstanding customer care.
Internet
At VMedia our passion for Technology drives us to deliver a reliable, High Speed Internet service with no contracts and no limits at really affordable prices to suit everyone's budget and needs. Having a reliable Internet is a must in this busy world we all live in and VMedia promise to connect you to our amazing network to keep you informed, connected and entertained. We have a Plan that will meet your needs, whether it is DSL or Cable we will find a way and all our new customers are enjoying the benefits of the outstanding quality and reliability VMedia offer with their Internet. VMedia will strive to provide its internet all over Canada and is committed to building a world class connectivity and the huge social and economic benefit it brings. Internet is the lifeblood of every community all over the world and a new Internet will bring great enjoyment and benefits to the people of Prince Rupert and its environs in the future.
Click here to see all our Internet Plans or call a Sales Team Member today.
IPTV
IPTV has changed the way we view Television, we can now watch what we want, when we want without having to wait, giving the power of TV programming to the viewer. IPTV is gaining popularity all over the world due to the popularity of the Internet. IPTV is streamed via the internet through an IPTV box called The VBox and VMedia has successfully provided this service since 2013, with phenomenal results in the Ontario Region and plan to expand IPTV all over Canada as an alternative to satellite and cable TV. All that is required is an internet connection and VMedia will do the rest – The VBox will stream a huge amount of the best Canadian, US and Canadian channels with news, sports, music, games, kids, multinational, lifestyle and more. The VBox acts as a browser giving instant access to The Web and Facebook, Twitter, Skype , Netflix, Plex, XBMC, Instagram , Picasa and 100's of apps opening a whole world of entertainment , education and fun.
The VBox includes VCloud and PVR functions allowing recording capabilities with a seven day "scroll back" option and PVR to record and play back TV programmes for you, it also has the ability to pause, rewind, stop, or fast forward a recorded programme – all at no extra cost!
VMedia offers the best and cheapest Package deals making the best entertainment our priority for you. Our best- selling Package is currently TheSkinny – offering 30+ channels for an amazing $17.95/ month! Other popular packages include The Basic- offering 40+ channels and The Premiun Basic – offering 60+ channels giving you huge variety and choice .We also offer Hollywood Suite, Kids Pack, Family Pack, SportsMan, SportFan, Multinational including Chinese and South Asian channels, Lifestyle, Style and more…….
UChoose from VMedia is an amazing offer – you can pick and choose from over 60 standalones and invent your own viewing Package, at prices starting from $2.25, the more you buy, the less you pay – incredible choice and value, only from VMedia!
With VMedia IPTV, we promise you picture perfect sound and vision, backed by our highly skilled Technical Teams who work seven days a week to keep you entertained and connected.
For all channels, packages and prices click here.
Or call a Sales Team Member today.
Phone
Every day our phones keep us connected with family and friends all over the Canada and the world, and is a vital part of commercial and domestic life. At VMedia we are proud to offer our highly efficient and reliable phone service to the people of Prince Rupert at really cheap calling rates with no contracts and no small print. We work hard upgrading and improving our network to keep you talking! We have great plans for the future to be the top Phone Provider in Canada and are confident we will achieve this with your support. Join our thousands of customers who are enjoying the benefits of cheap call rates and great service from VMedia.
With HOME PHONE you get low monthly rates, no contracts and the first month free!
With UNLIMITED CANADA you get unlimited calls all over Canada and reduced calls elsewhere for only $14.95/month.
With UNLIMITED WORLD you get unlimited calls to over 60 countries worldwide and reduced calls elsewhere for only $24.95/ month.
Click here to see our Phone Plans, Phone Features and all prices.
The success of VMedia is due to the hard work of our dedicated and committed Staff who strive every day to make VMedia the best Multimedia Company for the people of Canada. Our friendly and helpful Sales team will provide you with all the information, prices Packages, Deals and current Special Offers, call today at 1-844-872-8269 or visit www.vmedia.ca