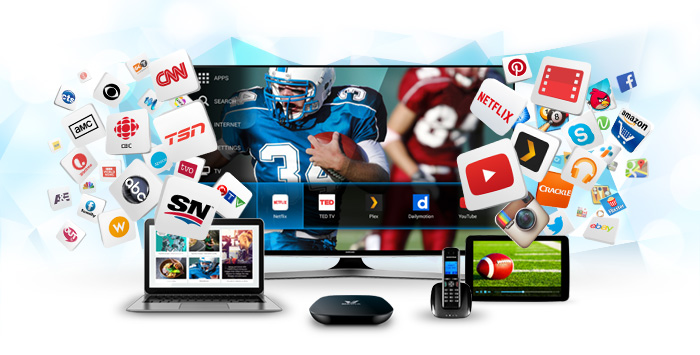 Powell River is situated in an area of unspoilt natural beauty in Northwest of Vancouver in British Columbia, and is surrounded by mountains, ocean, lakes and forests making it an ideal place to visit, live or work. There is an abundance of outdoor activities to cater for everyone including fishing, water activities like kayaking, canoeing and exploring the many lakes, mountain trails and parks and heritage sites. Powell River has a busy centre for shopping, restaurants and art galleries so there is always plenty to see and do all year round
Powell River will soon be home to VMedia, the hugely popular Multimedia Company that will provide High Speed Internet, IPTV and Phone services at really low prices bringing a new and exciting communications and entertainment experience in 2016. VMedia is successfully operating in Toronto and the Ontario Region since 2013 and are emerging as one of the top providers in the Multimedia Market in Canada, with ambitious plans to expand all over the country to bring their unique and outstanding Technology and services at the most realistic and lowest prices imaginable. Pricing is a major factor when choosing any service, especially the Internet, IPTV and Phone. VMedia has managed to keep their prices low, attracting many new customers every day who appreciate great value, great service and awesome customer care.
Internet
Every day in Canada people are seeking an internet that is reliable, affordable and is at a decent price. The Internet Market has many Companies that promise the earth but don't deliver, at VMedia we are a dependable Company operating a high quality Internet service since 2013, offering fast, unlimited internet with no contracts, no limits and no small print – all at really cheap prices and giving the reliability that is expected to keep our customers informed, educated and entertained every day. Our Staff are constantly working to improve and upgrade the network and deal with issues like outages and network congestion and speeds so our highly skilled Technical Support Teams are available seven days a week to ensure top class service.
DSL or Cable? – Our range of Internet Plans will cater for every budget and lifestyle and our Sales Team will discuss all aspects of pricing, speeds and Plans helping to decide what is best for you and putting you first – always.
VMedia is committed to building first class connectivity all over Canada and the social and economic benefit it brings, including the people of Powell River and the surrounding area.
Click here to check out our Internet plans or call a Sales Team Member today.
IPTV
IPTV is the future of Television. With Technology changing every day IPTV uses the internet to stream its channels and programmes directly into your home via an IPTV box and brings a whole new TV viewing experience, without satellite or cable. At VMedia our advanced IPTV service includes a huge and exciting variety of top Canadian, US and Multinational channel with news, sports, music, kids, games, lifestyle and much more. The VBox arts as a browser giving instant access to the Web – Facebook, Twitter, Skype, Netflix ,YouTube, Plex , XBMC , Instagram , Picasa and 100's of apps opening a complete new world of viewing and entertainment previously unheard of. The capabilities the VBox includes VCloud and PVR functions that allow recording anytime , with a seven day "scroll back " option so you never miss your favourite programmes, PVR records and plays back TV programmes and has the ability to pause , rewind, stop or fast forward a recorded programme , giving you endless choice and enjoyment.
VMedia offers amazing package deals to give you great flexibility and choice as well as availing of our really competitive pricing options .The cheapest Package in Canada today is from VMedia and is called "TheSkinny" – offering 30+ channels for an amazing $17.95/month!
Other Packages include "The Basic" – offering 40+ channels, "The Premium Basic"- offering 60+ channels, SportsMan, SportsFan, Multinational including Chinese and South Asian channels , Hollywood Suite, Kids Pack, Family Pack, Style, knowledge, Discovery and more. These Packages give endless choice and hours of education, entertainment and fun for all ages.                     With UChoose you can invent your own entertainment Package by choosing from over 60 standalones and with prices from only $2.25 the possibilities are endless!, the more you buy , the less it costs – another great offer from VMedia.
Click here to see all our channels, Packages and our low prices.
Our Sales team will happily assist you with further information, why not call a Team Member today?
Phone
In Powell River and across Canada, access to a reliable phone service is a must in the fast – moving pace of life we live in today and VMedia is proud to call itself a leading provider of Phone services in Canada and around the world. Our staff are constantly improving and upgrading the network and our vision for 2016 going forward is to develop and expand our service all over Canada. We have achieved great success so far and look forward to offering really low calling rates to our new customers in Powell River and the surrounding area. At VMedia we offer the cheapest call rates, beating all our competitors and making your dollar go further.
With HOME PHONE you get low monthly rates, no contracts and the first month free!
With UNLIMITED CANADA you get unlimited calls within Canada and reduced calls elsewhere for only y$14.95/month.
With UNLIMITED WORLD you get unlimited calls to over 60 countries worldwide and reduced calls elsewhere for only $24.95/month.
These plans represent great value and choice and we guarantee you an uninterrupted and reliable phone service that is superior in quality and lower in price that any of our competitors in Canada today.
Click here to see all our Phone Plans and prices.
Core to our ongoing success is our dedicated and experienced Sales Staff who provide all the information and assistance to new and existing customers and give the best advice on all Packages, Deals, prices and current special offers. Why not call a Team Member today at 1-844-872-8269 or visit www.vmedia.ca today.