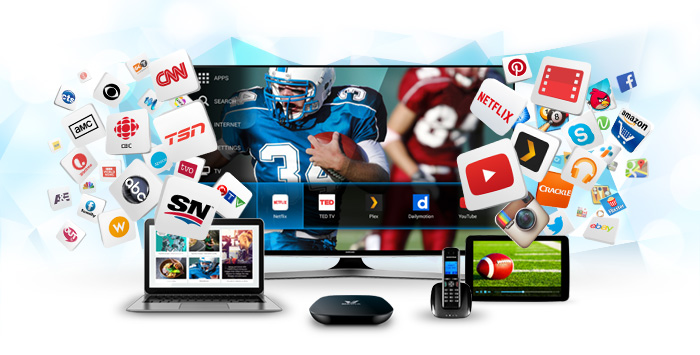 Parksville is a city situated in between Parksville Bay and Craig bay amidst stunningly beautiful golden sandy beaches in Vancouver Island British Columbia. The area around Parksville is surrounded by beaches, mountains, forests, lakes making it a year round destination for visitors to enjoy fishing, boating, swimming and water activities, kayaking, mountain treks, Whale watching, biking and hiking , parks , wildlife , golf and a variety of historical and cultural attractions making it an ideal place to visit, work or live,
VMedia is a hugely successful Multimedia Company based in Toronto since 2013 dedicated to setting gold standards in the provision of High Speed Internet
, IPTV and Phone services with the lowest prices and highest standard of Technology and customer care to our customers. With so much choice in the market our Company continues to grow every day with thousands of new customers joining VMedia to experience the true value of our services. Our plans for 2016 include developing and expanding our Internet, IPTV and Phone services to British Columbia and the Vancouver Island area to give our new customers what they need – great value, great choice and flexibility and amazingly low prices.
Internet
For many people all over Canada today speed and price are the deciding factors when choosing an Internet Provider. VMedia offers the cheapest Internet Plans with really fast speeds to help you work, study or play every day. We offer a really reliable Internet with no contracts, no limits and no small print – all at unbelievably low prices to suit every budget, requirements and lifestyle. A dependable robust Internet is a must in 2016 and VMedia are excited to provide this to all the residents of Vancouver Island and British Columbia with our vision to expand all over Canada in the future going forward. DSL or Cable? – VMedia will assess what Internet Plan is right for your daily needs and our friendly Sales team will advise on the best pricing options available. You will receive the best advice and the cheapest rates anywhere in Canada that is why so many people sign up with VMedia every day!
Click here to see all our Internet Plans and prices or call a Sales Team Member today for more information.
IPTV
IPTV is Television streamed via the Internet, and the modern alternative to Satellite and Cable TV, moving the TV Technology to the twenty- first century and bringing a whole new world of entertainment and fun to your home. IPTV is the gaining popularity all over Canada, USA and around the world due to its endless capabilities and simple Technology – all that is needed is an internet connection and an IPTV box and you are connected! IPTV offers a huge amount of channels and shows and VMedia has its own IPTV box called TheVbox – bringing a huge amount of Canadian, US and Multinational channels, news, sport, kids, music, games, lifestyle and more. The VBox acts as a browser giving instant access to The Web and Facebook, Twitter, Skype, YouTube, Netflix, Plex, XBMC and 100's of apps that will open up a whole new world of entertainment and communication never seen before!
The VBox has VCloud and PVR capabilities allowing you to record programmes anytime and offering a seven day" scroll back "option so you never miss your favourite programmes. PVR records and plays back TV programmes and also the ability to pause, rewind or fast forward a recorded programme giving you great flexibility and choice when viewing what you want, when you want. This is the future of TV at its best – all from VMedia!
Our Package deals are really flexible and cheap in price and in quality – starting with TheSkinny – offering 30 + channels for only $17.95/month beating all our competitors and making this the cheapest Package anywhere in Canada today.
Other Packages include Hollywood Suite, SuperNews, Kids Pack, Family Pack, Multinational including Chinese and South Asian channels, Discovery, Lifestyle, Style and more, giving you hours of enjoyment and fun.
With UChoose you can pick, choose and then invent your own personal viewing Package by choosing from over 60 + channels with prices starting at $2.25 the more you buy , the less it costs – now that's choice and value at its very best – all from VMedia.
Click here for all channels, Packages and Prices.
Phone
Having a phone is an essential part of daily living and keeps everyone in touch with family and friends, a vital communication requirement to keep everyone talking and connected every day in Canada and all over the world. VMedia offer a really reliable phone service with really cheap calling rates, with no contracts and great Plans giving you great freedom and choice. Our Staff work really hard to improve and upgrade our Phone Network to bring you the most up – to – date service with the best prices.
With HOME PHONE you get low monthly calling rates, no contracts and the first month free!
With UNLIMITED CANADA you get unlimited calls all over Canada and reduced calls elsewhere – all for only $14.95/month.
With UNLIMITED WORLD you get unlimited calling to over 60 countries worldwide and reduced calls elsewhere for only $24.95/month.
Our plans at VMedia is to develop our Phone service all over Canada in the future, so far thousands of satisfied customers that have made the switch to a more reliable Company with the cheapest call rates in Canada, check out our Phone Plans now – click here to see all our prices and plans – you will be amazed!
Core to our outstanding and continued success is our dedicated and professional Sales Staff who will inform and guide you through all the Packages, Deals, prices and current special offers. Call a Team Member today at 1-844 -872- 8269 or visit www.vmedia.ca