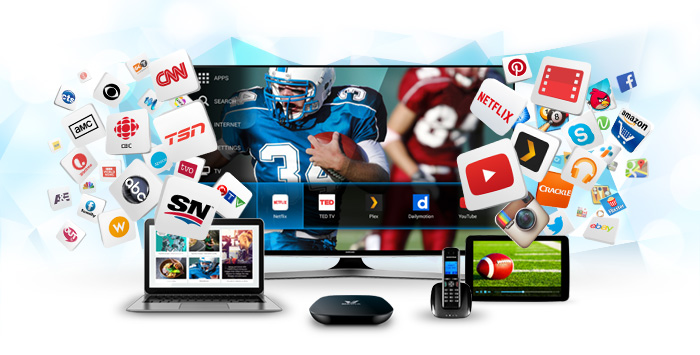 Nanaimo is a beautiful vibrant city situated on Vancouver Island only 55 kms from Vancouver with daily ferry links and its own Airport – Nanaimo Airport, keeping it connected with Vancouver and the many other islands in this stunning region of British Columbia. The Island is steeped in history and is a major tourist attraction with its port, forestry, retail and commercial industries and a bustling waterfront with endless activities, shops and restaurants making it an idyllic place to live and work. VMedia is a Multimedia Company based in Toronto since 2013, providing a new High Speed Internet, IPTV and attracting new customers every day with its low prices, flexible deals and Packages and quality Technology to enhance your entertainment and communications experiences. Vancouver Island has been waiting for new a Multimedia Company and VMedia will be there with our aim to ensure we can provide all our customers with a service that is reliable, flexible and really low in its pricing options, also giving excellent customer service to all.
Internet
In this age of exciting technology, access to High Speed Internet is a must in 2016. In a country like Canada that is increasingly internet driven- speed matters. VMedia has the speed, reliability and capability to provide your internet needs at the best and lowest price for you. VMedia launched its Internet service in 2013 and is building on its success, by expanding all over Canada with many new customers joining VMedia every day!
VMedia has pushed the boundaries of speed and reliability to bring the most innovative internet to Nanaimo and the British Columbia area and our flexible pricing options and Internet plans are truly amazing, all coming with no contracts and no limits!
We at VMedia possess a powerful combination of Technical capability and experienced staff to keep you connected, entertained and informed every day.
Network congestion and outages happen with every Internet provider all over Canada and VMedia has a Technical Support Team available seven days a week, all year round – that's superb service – all from us!
Click here and check out all our Internet plans – there is one there for you – and all our great prices.
IPTV
Viewing trends have changed dramatically over recent years, and the new era of IPTV has brought TV to a futuristic level, with enhanced picture and sound, designed to give you the most realistic viewing experience.
At VMedia, IPTV is made possible by streaming it via the internet through our best-selling set top box called The VBox which brings a whole new dimension to TV viewing and a huge amount of Canadian and US and Multinational channels, news, sports, films, games, kids, lifestyle and much more. The VBox includes a browser to give instant access to Facebook, Twitter, Skype, Netflix, YouTube, Instagram, Picasa and 100s of apps bringing you to a different world of information and entertainment you never knew existed!
VCloud and PVR are two important features of the VBox.
VCloud offers a seven day "scroll back" feature, so you never miss out! With our busy schedules every day VMedia make sure we come home and our favourite programs are waiting for us – now that's great service!
PVR records and plays back TV programmes for you, it also has the ability to pause, rewind, stop or fast –forward a recorded programme, giving great choice and flexibility to enhance your viewing capabilities.
VMedia has set out to make its Package Deals the best value in Canada with complete flexibility and amazingly low prices starting with its best – selling package called "The Skinny" – offering 30+ channels for only $17.95 , this beats all our competitors for value and choice,
"The Basic" – offering 40+ channels.
"The Premium Basic" – offering 60+ channels.
Other Packages from VMedia include Sports Man, SportsFan, SuperNews, Hollywood Suite, Multinational – including Chinese and South Asian, Lifestyle, Style and more!
Click here for list of channels, all Packages and prices.
With UChoose, you can pick and choose from over 60 standalone channels and invent your own personal viewing experience. You will be spoilt for choice and value, with prices starting at only $2.25 per channel, so much choice, and so much value from the best – VMedia.
Every day at VMedia we continue to improve and upgrade out network to ensure you get the most realistic IPTV experience and our Technical Team are available seven days a week to give the best service to you – That is our promise!
For more information about The VBox contact our Sales Team or see our online manual at www.vmedia.ca
Phone
Having a reliable phone service is absolutely essential for everyday living to stay in touch with family and friends all over Canada and Worldwide. VMedia has brought a fresh and exciting phone service with really low call rates that keep you talking and happy!
The people of Nanaimo will be thrilled with our top- class network – starting with HOME PHONE you will get low monthly plans with absolutely no contracts, and the first month free!
UNLIMITED CANADA offers unlimited calling within Canada and reduced calls elsewhere.
UNLIMITED WORLD offers unlimited calling to over 60 countries worldwide and reduced calls elsewhere
Our phone has fifteen features, click here to see all features and prices.
With our amazing price plans you can choose what suits your own budget discuss pricing options with our Sales team.
At VMedia we owe our success to all our hard working Staff who work tirelessly to provide the best possible experiences for our customers and if you want to be part of our success story why not call a Sales Team member today –they will guide and help with all Plans, Packages, Deals and current special offers – We are waiting to take your call at 1-844-872-8269 or visit www.vmedia.ca