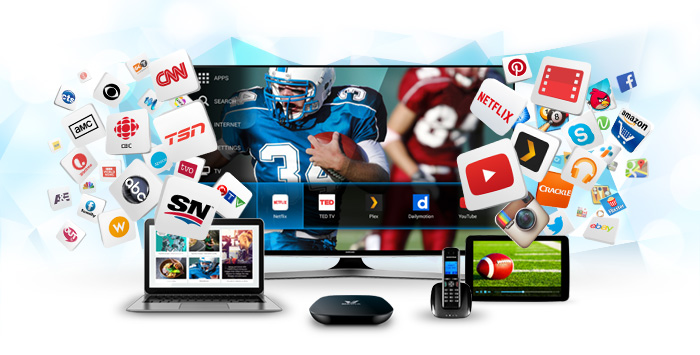 The city of Langley is a municipality in the greater Vancouver District of Lower Mainland in British Columbia. It is a bustling commercial and retail city with the Downtown more pedestrian orientated, with many shops, restaurants and parks giving the city a really relaxed and cosmopolitan feel. There are many parks and trails in and around Langley and a lively arts, culture and historical sites making it an ideal commute, as it only a 40 minute drive from Downtown Vancouver. With a motto – "Strength of Purpose, Spirit of Community" Langley is an ideal place to live work or visit.
VMedia, the Multimedia Company that provides High Speed Internet, IPTV and Phone services in Canada are planning to operate in Langley and the surrounding area in 2016, bringing outstanding technology , value , choice and flexibility to its new customers who want a change and a new entertainment and communications experience. VMedia has a vision to expand all over Canada and is currently the most innovative and lowest priced Multimedia provider with low pricing options and outstanding customer service. Our company was founded in Toronto in 2013 and is going from strength to strength every year, with hundreds of new customers joining VMedia every day!
Internet
Having a reliable internet service is an essential part of daily living and we at VMedia can offer a really fast, unlimited Internet with no contracts and no limits! The people of Langley deserve the best and we are committed to providing this at the lowest possible pricing options with you in mind, you can choose a plan – DSL or Cable and tailor it to suit your needs, usage, budget and lifestyle. Our friendly and helpful Sales Team will advise and help you choose and give you the best price and outstanding customer service, for which VMedia is well known . Check out our Internet Plans and pricing options – click here.
IPTV
If you are looking the ultimate TV experience with the best prices, cool features and really great flexibility and choice, then you have arrived at VMedia! The age of IPTV is here and taking Canada by storm, with IPTV seen as the new alternative to the traditional Satellite and cable with its awesome  and easy to use technology bringing a huge amount of Canadian, US and Multinational channels via the Internet through our IPTV box called The VBox. This unique box provides all the channels you need – news, sport, music, lifestyle, games and much more. It also acts as a browser giving instant access to the Web, Facebook , Twitter, Skype, YouTube, Netflix, Plex, XBMC, Instagram , Picasa and 100's of apps – the apps open a whole world of education and entertainment with endless possibilities and a lifetime of fun for everyone!
VMedia have incorporated VCloud and PVR in its VBox , allowing a seven day "scroll back" option so you never miss your favourite programmes and PVR so you can record what you want, when you want. PVR also has the built in ability to pause, rewind, stop or fast forward a recorded programme – all this at no extra cost!
Our Packages are the most talked about Packages available in Canada today because of their amazingly cheap price, flexibility and choice and of course the great content, starting with "TheSkinny"- offering 30+ channels for only $17.95 – nobody beats this price anywhere – "The Basic" – offering 40 + channels and "The Premium Basic" – offering 60 + channels , other Packages include SportsMan, SportsFan, Kids Pack , Family Pack , Hollywood Suite, Multinational including Chinese and South Asian channels, Knowledge and more.
With UChoose you can pick, choose and invent your own personal viewing experience by choosing from over 60 standalones and from only $2.25 represents outstanding value and choice – only from VMedia!
Click here for our list of channels, Packages and prices or call our friendly Sales team who will be happy to discuss all the Packages and pricing options with you.
Phone
The Phone is one of the most important items in your possession and is vital for everyday communication at home and across the world. VMedia operate a modern, reliable and low- cost phone service and it is fast becoming the most popular Phone Provider in Canada, thanks to its really cheap call rates within Canada and worldwide. The people of Langley will soon join the thousands of new customers who have ditched their Phone Providers and joined VMedia! Our low monthly rates with no contracts and no small print has the whole of Canada talking!
With HOME PHONE you get low monthly rates, no contracts and the first month free!
With UNLIMITED CANADA you get unlimited calling within Canada and reduced calls elsewhere for only $14.95/month.
With UNLIMITED WORLD you get unlimited calling to over 60 + countries with reduced calls elsewhere for only $24.95/month.
These prices are unrivaled – click here to see our pricing options or call our Sales team today. Our vision is to expand our network all over Canada and our Technical Teams are working really hard to achieve this every day.
VMedia is excited about arriving in Langley and we look forward to providing new and exciting experiences for our customers every day, Our Sales Team are waiting to take your call today – they will assist with all enquiries, pricing options, Packages, Deals and current special offers and our highly Skilled Technical Support Team are available seven days a week making sure you get the best from us always. Call a team Member today at 1-844- 872-8269 or visit www.vmedia.ca