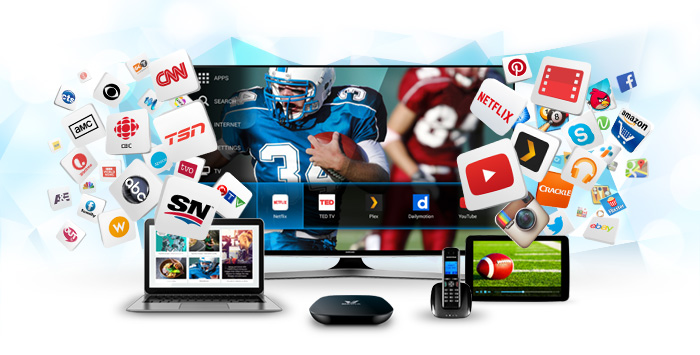 Langford is a city situated on the southern district of Vancouver Island in British, and is in a naturally beautiful part of the island surrounded by mountains and lakes with an abundance of parks, trails and all year round activities making it a very popular destination for hiking, fishing and exploring the many forests and to enjoy the stunning scenery. The City of Langford is undergoing a commercial and housing development and also has great shopping and a brand new $30 million Aquatic centre due to open soon, making it an exciting place to live, work or visit.
VMedia, the innovative and highly popular Multimedia Company has exciting plans for Langford too – they plan to operate High Speed Internet, IPTV and Phone services as part of their major expansion plan in British Columbia, providing a modern, low priced, high quality service that the people of Langford deserve in 2016. VMedia have become extremely popular in Canada since beginning operations in 2013, and continue to grow, due to their advanced technology, reliable Internet and Phone service with outstanding customer service and most importantly – really low prices that puts us way ahead of our competitors in terms of quality, value and choice. Hundreds of new customers are joining VMedia every day to avail of our great prices and great customer service.
Internet
Many people live in idyllic rural areas like Langford to get away from the hustle and bustle of city life. A reliable and High Speed Internet can sometimes be a problem but not for VMedia – we promise to bring a High – speed Internet service that is reliable and won't cost the earth. We have had extraordinary success with our Internet and can guarantee an unlimited Internet service with no contracts and really low prices you won't believe! Our highly skilled Technical teams work hard to improve and upgrade the network to keep our customers connected, informed and entertained and VMedia has a Technical Team available seven days a week should any issues occur – that's what you call great service – all from VMedia!
Our Internet Plans vary from DSL and cable and our Sales Team will give you a clear and uncomplicated information to help decide what is suitable for your needs, lifestyle and budget.
Click here to see our Plans and prices or call our Sales Team.
IPTV
IPTV is the new era of Television viewing .People are looking for a modern alternative to cable and satellite – VMedia is a top TV provider gaining enormous popularity all over Canada and worldwide, It is TV streamed into your home via the internet through an IPTV box called The VBox, the revolutionary IPTV box bringing top Canadian, US and Multinational channels news, sports, music, games, kids, lifestyle and more……The VBox includes a browser giving immediate access to the Web, Facebook, Twitter, Skype, YouTube, Netflix, Plex, XBMC and 100's of apps opening a whole new world of entertainment – all at a really low price!
The Vbox has VCloud and PVR functions to make your viewing experience go further. Cloud gives a seven day "scroll back" feature and PVR allows you to record what you want, when you want. PVR has the ability to pause, rewind, stop or fast – forward a recorded programme – this is the future of IPTV from VMedia, a no extra cost!
Our Package deals give the world of choice, value and flexibility and a huge amount of national and International channels to choose from, starting with "The Skinny" – Canadas cheapest and most popular Package – offering 30+ channels for only $17.95/month. This is a truly amazing price and will not be beaten by any of our competitor anywhere in Canada.
"The Basic"- offering 40+ channels.
"The Premium Basic – offering 60 + channels.
Other Packages from VMedia include Family Pack, Kids Pack, SportsMan, SportsFan, Hollywood Suite, Multinational including Chinese and South Asian, knowledge, Style, Lifestyle and much more!
With UChoose, VMedia offer the choice and freedom to pick and choose from over 60 standalone channels and invent your own personal viewing experience, with prices starting as low as $2.25 – all at your own fingertips!
Click here for list of channels, Packages and prices.
Our Sales Team will happily advise and help too!
Phone
A reliable and modern phone service is a vital part of everyday living and VMedia offer this at extremely low priced calling with absolutely no contracts and our vision is to keep everyone in Canada and the world talking for less! Every day our Technical Teams are working to improve and upgrade our network using the best and latest technology to keep you connected. Our Call rates are really low and is attracting many new customers who want value for money and a quality service.
With HOME PHONE you get low calling rates, no contracts and the first month free.
With UNLIMITED CANADA you get unlimited calling all over Canada and reduced rates elsewhere for only $14.95/month
With UNLIMITED WORLD you get unlimited calling to over 60 countries worldwide and reduced rates elsewhere – all for only $24.95/month.
We promise to keep you talking for longer with these mazing prices.
Click here to see our Plans and prices.
Core to our Success is our friendly and experienced Sales Staff who work tirelessly to keep our customers informed of all prices, current Deals, Packages and current special offers. They will provide every assistance needed to welcome you to the VMedia experience – one you will never forget!
Call a Team Member today at 1-844872-8269 or visit www.vmedia.ca