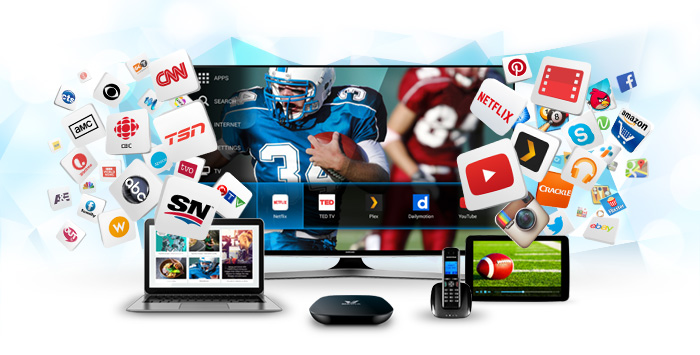 Kelowna is a lively city by the shores of Okanagan Lake situated in the southern interior area in British Columbia. The city is a well-known tourist destination with water sport activities, parks and walking trails in the summer and skiing activities in the winter at the nearby Big White and Silver Star ski resorts. Kelowna is also known as a wine producing area with several Vineyards and wineries to explore. The city has a vibrant retail and commercial centre with plans to further develop Downtown in 2016, and with two universities and superb residential areas it seems that Kelowna has it all!
VMedia, the most exciting and progressive Multimedia Company in Canada today has exciting plans for Kelowna – We plan to operate our High Speed Internet, IPTV and Phone services in this city and surrounding area in 2016! VMedia will deliver on its promise to give our customers in Kelowna an entertainment and communications service they deserve at really low prices.
Internet
VMedia has brought a fast, reliable and unlimited Internet to many thousands of satisfied customers and are pleased to offer same quality and outstanding service to our new customers in Kelowna. We are constantly working on the network to maintain high standards and reliability. Our Internet Plans and Prices are unrivalled and we aim every day to keep everyone entertained, informed and connected.
Click here and see our Internet Plans and pricing options.
IPTV
The era of IPTV has brought a modern dimension to the way we watch TV and VMedia has brought IPTV to a higher level of entertainment thanks to its modern, uncomplicated technology backed by excellent Technical Support Teams that are available seven days a week. IPTV is streamed via the Internet through a set top box called the VBox, bringing a huge variety of Canadian, US and Multinational channels, news, sport, music, games, kids, lifestyle and much more! The VBox includes a browser giving instant access to Facebook, Twitter, Skype ,YouTube, Netflix, Instagram, Picasa and 100's of apps to keep you informed and entertained.
The VBox includes two great features VCloud and PVR giving a seven day "scroll back " option so you never miss your favourite programmes and PVR so you can record what you want, when you want.
At VMedia our Package Deals are really flexible, offering superb choice at realistic prices, starting with "TheSkinny" offering 30+ channels for only $17.95 – The lowest and best value package in Canada today! "The Basic"- offering 40+ channels and "The Premium Basic" – offering 60+ channels.
Other Packages include SportsFan, Hollywood Suite, kids Pack, Family Pack, Multinational – including Chinese and South Asian channels, Style, Lifestyle and more.
UChoose is unique to VMedia and allows you to pick from over 60 standalones and create your own entertainment – starting at only $2.25 per channel – that's value and choice, all from VMedia!
Phone
With VMedia phone we will keep you connected with our amazingly low calling rates, no contracts and no small print!
HOME PHONE offers low monthly rates, no contracts and the first month free!
UNLIMITED CANADA offers unlimited calling within Canada and reduced calls elsewhere all for only $14.95/month.
UNLIMITED WORLD offers unlimited calling to over 60 countries worldwide and reduced calls elsewhere all for only $24.95/month.
We are constantly upgrading and improving our network to keep you talking!
Click here for our phone features, Plans and prices.
We promise to give our new customers in Kelowna a service they deserve in 2016. Talk with our friendly Sales team today –they will help and advise with all plans, Deals, Packages, prices and current special offers.
Call a Team Member today at 1-844-872-8269 or visit www.vmedia.ca.