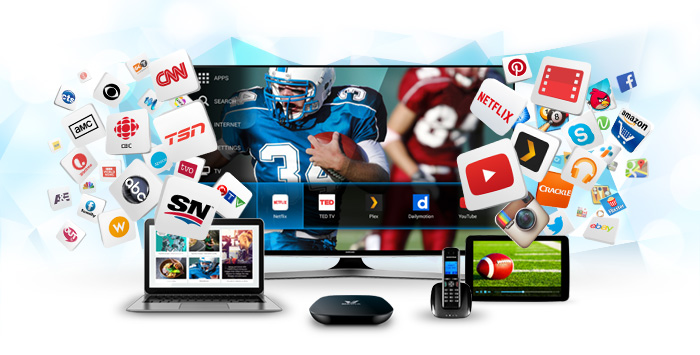 Fernie is an amazing city situated in the heart of The Rockies in the Elk Valley area of East Kootenay in South-Eastern British Columbia and is a major Tourist resort with Skiing, snowboarding and winter activities abound in the Snow Valley Ski Resort and in summer, mountain hiking and biking, fishing and river – rafting among the huge amount of activities that attract thousands of visitors all year round. Fernie has a unique history of coal mining and the area reflects this, the Downtown has nice hotels, shops, restaurants and interesting shopfronts that also reflects the history and culture of this area of unsurpassed natural beauty in the stunning Rockies. This area in British Columbia will soon be home to VMedia, the highly successful Multimedia Company offering High Speed Internet, IPTV and Phone services with futuristic and easy to use Technology at really low prices and really awesome customer care. VMedia are growing from strength to strength in the Multimedia Market in Canada and due to this phenomenal success they are expanding their services to British Columbia and the Fernie area in 2016, to offer the people a fresh new alternative to existing services, bringing a whole new and exciting world of entertainment and communication, and of course really low prices! VMedia commenced operating its services in 2013 in Toronto and has had a major impact on the Internet, IPTV and Phone Markets there so now it is time to spread our wings as a Company and our vision is to expand all over Canada and give people what they deserve – a high quality reliable entertainment and communication experience at really low prices – all from VMedia.
Internet
In this fast world of constant connectivity the quality and speed of your internet is critical to your ability to work and play every day. VMedia pushes the boundaries of speed and reliability to bring a high quality Internet with fast speeds, no contracts and no limits – all to suit your needs, lifestyle and budget. At VMedia our future vision is to lead the market with services that harness the potential of the internet, providing great Plans – whether it is DSL or Cable – at really low prices so you get more for your Dollar always. A quality Internet will bring major economic benefits to Fernie and the surrounding and enhance the lives of its residents and visitors.
Click here to see all our Internet Plans and prices.
IPTV
The IPTV Market is undergoing a revolution in pricing, delivery and the content options available and is fast becoming the alternative to the more traditional Cable and Satellite TV. IPTV with VMedia offers picture perfect viewing with cool features and a huge amount of new and exciting channels from Canada , The US and worldwide . IPTV is the future of TV viewing and is gaining popularity all over Canada, the US and all over the world with VMedia one of its popular providers in Canada with its flexible options and low prices to suit everyone's pocket. IPTV is streamed via the internet through an IPTV box called The VBox, powering the access to top and new Canadian, US and Multinational channels, news, sport, kids, music, games, films, lifestyle and more! The VBox also acts as a browser giving instant access to The Web, Facebook , Twitter, Skype, YouTube, Netflix, Plex , XBMC and 100's of apps opening a whole new world of information, entertainment and fun every day. VCloud and PVR are also features in the VBox adding extra options like recording all your favourite programmes and introducing a seven day "scroll back" option so you never miss out. PVR also allows you to record, pause, stop, rewind and fast forward recorded programmes – all at no extra cost – only from VMedia!
VMedia offer a really fantastic choice when it comes to Packages, with the most variety and flexible options with amazingly low prices starting with TheSkinny – the cheapest Package in Canada offering 30+ channels! Other Packages include The Basic – offering 40+channels , and The Premium Basic – offering 60+ channels giving a huge variety of channels to choose from, Kids Pack, Family Pack, Hollywood Suite, SportsMan, SportsFan, Multinational including Chinese and South Asian channels , Style, Lifestyle, Knowledge and many more !
VMedia introduced UChoose with unrivalled success as it allows you to choose from over 60 standalones and invent your own Package and viewing experience and with prices starting at $2.25 – the more you buy, the less you pay – another great Deal only from VMedia!
Click here list of channels, packages and prices or call a Sales Team Member today!
Phone
Our phones keep us connected with our friends and family all over Canada and the world, so getting the correct Phone Provider is essential for everyday communication in our lives. VMedia are a popular choice today as they offer incredibly cheap calling rates and Plans. VMedia staff work hard to improve and upgrade the phone network every day to give you the highest standards and the best value. Hundreds of new customers are leaving their Phone providers and signing up with VMedia because of our prices and service.
With HOME PHONE you get low monthly rates, no contracts and the first month free!
With UNLIMITED CANADA you get unlimited calling all over Canada and reduced calls elsewhere for only $14.95/month.
With UNLIMITED WORLD you get unlimited calling to over 60 countries worldwide and reduced calls elsewhere for only $24.95/month.
Our prices and Plans at VMedia will not be beaten anywhere!
Click here for our Phone Plans, Phone Features and prices.
VMedia has a vision to be the most successful Multimedia Company in Canada and we will achieve this in the future thanks to our loyal and hardworking staff. If you want to be part of our success too call us today at 1- 844- 872-8269 and our Sales Staff will guide you through all Plans , Deals prices and current special offers – giving you amazing choices and really low prices, and outstanding customer care – only from VMedia!
You can also visit www.vmedia.ca.