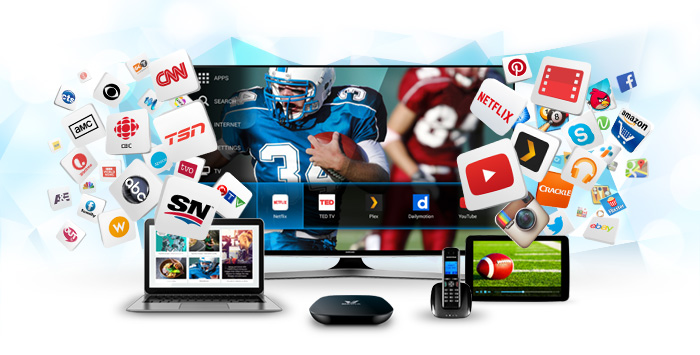 Enderby is situated in the North Okagan area in South eastern British Columbia renowned for its scenic beauty and endless opportunities for outdoor activities, including Hiking and sightseeing at The Enderby Cliffs, water activities and fishing in the Shuswap River and numerous lakes and creeks, with a busy agricultural community, cattle ranching, mills and wood products and a busy retail centre with nice shops and restaurants making it an ideal area to visit, work or live in. Enderbys wait for a quality Multimedia services may soon be over thanks to the arrival of VMedia , the highly successful Company based in Toronto Ontario and providing High Speed Internet, IPTV and phone services since 2013. VMedia promise seamless and reliable services, brand new TV channels and a really dependable Phone service – all with really low prices, great choice and flexibility and outstanding customer care. Due to our phenomenal success in the Ontario Region VMedia have decided to expand its services all over Canada and the British Columbia region in 2016, giving the population of Enderby an entertainment and communications experience they deserve.
Internet
The Internet opens up a lot of possibilities for residents, visitors and businesses in the Enderby area and VMedia will provide a really fast, reliable and unlimited Internet with no contracts and cheap rates to keep you connected and entertained. Our new service to Enderby is part of a nation-wide roll- out of our services to all the regions in Canada and VMedia offers an Internet with fast speeds that will make any community more attractive to visitors and residents in this busy age of Technology and worldwide connectivity. Fast Internet opens up a world of possibilities to the local economy and provide information, education and entertainment that will enhance everyone's life in Enderby and the surrounding communities in British Columbia. DSL or Cable? – our Sales team will guide you through all the Plans that are suitable for your location, needs and usage, then offer you the best rates available – unbeatable service only from VMedia!
IPTV
IPTV is the Future of Television in Canada and across the world with IPTV providers now active in most countries abroad, the IPTV Market in Canada is busy with a large amount of Companies and IPTV providers in competition to provide the best IPTV at the best prices. VMedia began operating IPTV in Toronto Ontario in 2013 and has gone from strength to strength, providing a massive amount of channels, shows and becoming one of the most popular IPTV provider in Canada today due to its low pricing options and excellent customer service. IPTV is streamed via the internet through an IPTV box called The VBox, bringing a huge amount of top Canadian, US and Multinational channels, news, music, sport, kids, lifestyle and much more. The VBox has many functions and is so easy to use – it also acts as a browser giving instant access to Facebook , Twitter, Skype, Netflix , YouTube ,Plex, XBMC, Instagram , Picasa and 100's of apps to keep you informed , entertained and amused every day. The VBox has VCloud and PVR capabilities allowing you to record and has a seven day "scroll back" option so you never miss your favourite programmes and PVR so you can record , pause, rewind , stop or fast forward a recorded programme anytime you wish – at no extra cost!
At VMedia our Package Deals are amongst the best and cheapest available anywhere in Canada, due to the wide choice and flexibility options – our specialty!
Starting with TheSkinny – offering 30+ channels and for only $17.95/month – no one does better than us for this price!
The Basic offers 40+ channels, and The Premium Basic offers 60 + channels , VMedia also offer Hollywood Suite, SuperNews, Kids Pack , Family Pack , Sports Man , Sports Fan, Multinational including Chinese and South Asian channels, Lifestyle, Style and more..
VMedia offer UChoose , giving you the opportunity to pick and choose your own channels from over 60 standalones and invent your own personal Package, at prices starting at $2.25 – this is a truly amazing deal from VMedia giving you so much choice and endless possibilities for your entertainment at home in Easterby!
Click here to see all channels, packages and prices.
Phone
In this busy, fast moving world we live in, having a reliable Phone service is a must and at VMedia we can offer the cheapest calling rates with no contracts and no small print. We have had great success with our phone service and our staff work hard to maintain and upgrade the network to give you the best service around. VMedia will keep you connected at home and work for less – our rates are so cheap every day we are attracting hundreds of new customers who are tired of high prices and poor service. As well as a superb Sales Team, our Technical Support Team are available seven days to make sure you get the best service always – our promise from VMedia.
With HOME PHONE you get low monthly calling rates, no contracts and the first month free!
With UNLIMITED CANADA you get unlimited calling all over Canada and reduced calls elsewhere for only 14.95/month.
With UNLIMITED WORLD you get unlimited calling to over 60 countries worldwide for only $24.95/month.
These outstanding prices won't be beaten anywhere. Click here to see our Phone Plans, Phone features and prices.
VMedia will keep you taking more for less money – and that's a promise!
The success of VMedia is thanks to our great and loyal customers and our outstanding Staff that have made our Company excel in the provision of high quality services and we will continue to grow with all our new customers enjoying great entertainment and communication at really low prices.
Call our Friendly Sales Team today for all information on Plans, Deals and current special offers at 1-844-872-8269 or visit www.vmedia.ca.