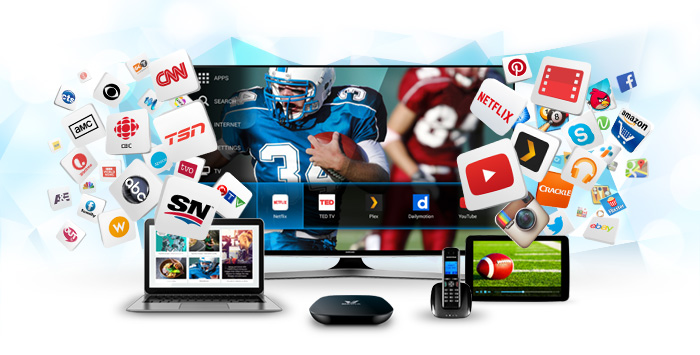 Dawson Creek is situated in North eastern British Columbia in a charming rural setting surrounded by lakes, rivers, mountains, parks and a huge diverse amount of wildlife making it an ideal place to visit because of all the outdoor activities and things to do and see. Dawson Creek derives its name from the creek of the same name that runs through the community. Agriculture and tourism plays an important part of the local economy and there is a pleasant centre with shops, restaurants and a busy Arts, history and culture scene here creating an interesting and pleasent place to work and live. Dawson Creek and the surrounding communities will be delighted to learn that the Multimedia giant, VMedia is planning to operate its High Speed Internet, IPTV and Phone services in 2016 as part of its major expansion plan for British Columbia. VMedia is in operation since 2013 in Toronto, Ontario and has made a huge and positive impact in the Multimedia Market in Canada since its arrival, due to its high quality services, really low prices, flexibility and choice. VMedia has attracted many thousands of new customers who were tired of paying high prices for bad and unreliable services. VMedia offers a really dependable and reliable Internet, IPTV and Phone service using the highest quality technology to deliver its services at the lowest prices to suit everyone's lifestyle and budget.
Internet
VMedia is currently a leading challenger in the Internet Market today, thanks to its innovative technology providing a fast and reliable that has really low pricing options, no contracts and no limits as standard. VMedia is continuing to attract new customers every day who want a change to a more reliable Internet Provider who can guarantee fast speeds and cheap rates. We promise the people of Dawson Creek a service they deserve in 2016 and beyond, connecting with the whole world of information , education and entertainment to your home every day at the lowest prices , backed by outstanding customer care and excellent Technical support from our Teams who are available every day to support and help you..
DSL or Cable? – our friendly and helpful Sales team will guide and assist you with all Internet Plans to ensure that you get the best deals at the ideal price to suit your needs , internet usage and lifestyle.
Click here to see our Internet plans and prices.
IPTV
IPTV is the TV service of the future where programmes are streamed via the internet instead of the traditional satellite or cable. IPTV gives crystal clear picture and sound with a huge and varied amount of programmes and channels brought to your home from all around Canada and the world, moving us into the future with the latest cutting edge technology. VMedia will stream a huge variety of top Canadian, US and Multinational channels to your home via the internet through an IPTV Box called The VBox bringing news, sport, music, kids, lifestyle, games and more.
The VBox also acts as a browser so you have instant access to The Web and Facebook, Twitter, Skype, YouTube , Netflix, Plex, XBMC and 100's of apps opening up a whole new and exciting world or information, education , entertainment and endless fun – all at your fingertips!
The VBox has VCloud and PVR functions to record programmes so you never miss out, and includes a seven day "scroll back "option. PVR records and plays back programmes anytime and also has the ability to pause, rewind, and stop or fast forward a recorded programme – all at no extra cost!
At VMedia our Package Deals are taking the IPTV Market by storm with amazing flexible options and superb choice at really low prices .Our most popular and best – selling Package is TheSkinny – offering 30+ channels for only $17.95!. Other Packages include The Basic – offering 40+ channels , The Premium Basic – offering 60 + channels , Kids Pack, Family Pack, Hollywood Suite, SportsMan , SportsFan, Multinational channels including Chinese and South Asian channels , Lifestyle, Style and many more to give endless entertainment and fun!
UChoose lets you pick and choose from over 60+ standalones to create your own personal Package – all from only $2.25 per channel, the more you buy , the less it costs – now that's value and choice only from VMedia.
Click here to see all channels, Packages, Deals and prices.
Phone
If you are looking for a reliable Phone Provider offering really cheap rates and high quality service then you have found it – VMedia is the current popular choice in Canada today, thanks to its really low calling rates, great choice of phone plans and a totally reliable service, backed up by our skilled and dependable Technical Team. Hundreds of people are signing up with VMedia every day as they seek quality and value, allowing them to connect and talk with family and friends all over Canada and worldwide. We are excited to offer the people of Dawson Creek and the surrounding area a phone service they can rely on starting with HOME PHONE you get low monthly rates, no contracts and the first month free!
With UNLIMITED CANADA you get unlimited calling all over Canada and reduced calls elsewhere – all for only $14.95/month.
With UNLIMITED WORLD you get unlimited calling to over 60 countries worldwide and reduced calls elsewhere for only $24.95/month.
Our promise is to keep you talking for less so call a Sales Team member today or click here to see all our Phone Plans and prices.
VMedia is passionate about innovation and Technology and of course its customers! Our vision is to be the best Multimedia Company in all of Canada and our dedicated and committed staff are striving to achieve this dream. Our message is simple – Great Value, Great Choice – and if you join VMedia it will be the start of a great entertainment experience. Call a Sales Team Member today, they will advise and help with all pricing options, Packages, Deals and current special offers – call today at 1-844-872-8269 or visit www.vmedia.ca.