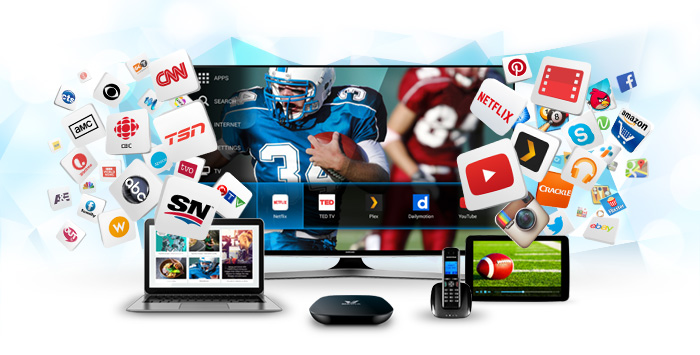 Courtenay is a city situated on the Comox Peninsula on the east coast of Vancouver Island, British Columbia and is the main urban, commercial and cultural centre of the Comax Valley. Courtenay has an abundance of shops, restaurants , art and craft galleries, with splendid parks, hiking trails and water activities like sailing fishing, whale watching and a really interesting history with Courtenay and District Palaeontology (fossils) Museum a major attraction in this beautiful area of Vancouver Island.
Courtenay has an exciting new neighbour arriving in 2016 – VMedia , the hugely popular Multimedia Company is planning to provide High Speed Internet, IPTV and Phone services to Courtenay and the surrounding area! Core to our success is the provision of excellent, reliable Technology at really low prices to suit all customers budgets and lifestyle . We are fast becoming the popular choice in Canada when considering a new TV, Internet or Phone provider as our prices are way better and cheaper than our rivals, that is why we every day hundreds of new customers join VMedia to experience the best – for less!
Internet
These days the people of Courtenay expect their houses to be connected with a fast and reliable Internet and the most important factors in choosing an Internet service is speed and price. VMedia the top emerging challenger in the Internet Market in Canada since 2013 offer a technologically advanced, modern and reliable internet service that is cheap in price, with no contracts and no limits – exactly what the people of Courtenay will need to stay connected, informed and entertained every day. VMedia has a highly skilled Staff who work hard every day to improve and upgrade the network to guarantee our customers the highest quality Internet that beats our rivals in price and reliability.
DSL or Cable? – Our friendly and experienced Sales Team will advise and guide what Internet Plan is suitable for your home and also the pricing options available.
Click here to see all plans and prices.
IPTV
IPTV is twenty first century TV. It has changed the way we view television , we can now watch what we want, when we want without having to wait, giving the power or TV programming to the viewers and also providing a whole new world of new and exciting programmes and channels from all over the world to your home. VMedia are providing a state – of – the art IPTV service since 2013 and have exciting plans to expand all over Canada bringing the TV service of the future with a huge variety of top Canadian, US and International channels at really low prices. IPTV is streamed via the Internet through an IPTV box called The VBox – VMedia's revolutionary technology that brings TV to life in extraordinary new ways and bringing new channels, news, sport, kids, music, games and much more. The VBox includes a browser giving instant access to the web and Facebook, Twitter , Skype, Netflix, YouTube, Plex, XBMC and 100's of apps to give amazing choice and an outstanding entertainment experience for our customers at really low prices.
The VBox has many functions including VCloud and PVR – VCloud gives a seven day "scroll back "option so you never miss your favourite programmes. PVR records and plays back programmes when you want and has the ability to pause, rewind, stop and fast forward a recorded programme – all at no extra cost!
At VMedia our Packages are extremely popular due to the range of choice, value and pricing options starting with "TheSkinny" – the cheapest Package in Canada today offering 30+ channels at an amazing $17.95/ month – this represents the value for money you always get from VMedia!
Other Packages include "The Basic" – offering 40+ channels and "The Premium Basic"- offering 60+ channels at really amazing prices. We also offer SportsMan, SportsFan, Hollywood Suite, Family Plan, Kids Plan, Multinational Packs with Chinese and South Asian channels so you are never away from home – Lifestyle, Style, Knowledge and much more!
With UChoose you can pick and choose from over 60 standalone channels and create your own personal entertainment with prices starting at only $2.25 you can enjoy unlimited TV all at your fingertips!
Our friendly and helpful Sales team will help and advise, giving you the best options and choice at the lowest prices. Click here for list of channels, Packages and prices…..
Phone
Our phones connect us with family and friends all over Canada and the World every day and is an essential and vital part of daily living. A reliable phone network is completely necessary for work and home and VMedia are proud to have an excellent Phone service at really low calling rates with absolutely no contracts and no small print – just great value! Since 2013 we are continually upgrading and improving our network, and our satisfied customers enjoy the benefits of low calling rates on a dependable and modern service – thanks to VMedia.
With HOME PHONE you get low monthly rates, no contracts and the first month free!
With UNLIMITED CANADA you get unlimited calls within Canada and reduced calls elsewhere.
With UNLIMITED WORLD you get unlimited calls to over 60+ countries and reduced calls elsewhere. Canada has a huge Multinational community all over Canada who really enjoy connecting with family and friends for less, thanks to VMedia!
Click here to see our Phone Packages, phone features and prices.
VMedia has big plans for the future – we want to be the Market Leaders in Internet, IPTV and Internet providers in Canada because of our excellent Technology, low prices and outstanding customer service. Be part of our success story – join VMedia today!
For all information, Packages, Deals, prices and current special offers why not call our Sales Team today at 1-844-872-8269 or visit www.vmedia.ca