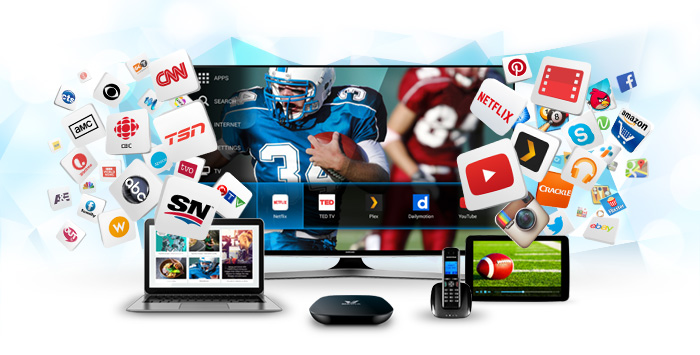 Bayswater Street is an exciting and busy commercial and residential area situated minutes from Downtown Vancouver, near Kitsilano Beach, Royal Vancouver Yacht Club and ideally located near schools and Vancouver General Hospital, making it an ideal area to live or commute. The Bayswater Street is soon about to get a new neighbour – VMedia the highly popular Multimedia Company will soon provide High Speed Internet, IPTV  and Phone services to Vancouver and the Bayswater area  as part of our 2016 plan to expand to British Columbia and the greater Vancouver area. We aim to provide our customers with a high quality service at realistic prices to rival our competitors and give an outstanding and unbelievable entertainment and communications experience every day.
Internet
Millions of people all over Canada depend on the internet every day to be informed, entertained and connected. At VMedia our vision is to provide a fast, reliable internet that doesn't cost the earth. We are constantly improving and updating our network thanks to our dedicated staff to bring you top quality internet at the lowest price possible to suit your budget and lifestyle. Our internet plans are designed with you in mind – no contract, no limits and no small print!
Click here and see our internet plans and prices.
IPTV
At VMedia we provide an IPTV experience that goes beyond the limits, designed to deliver a picture-perfect viewing experience delivered via the internet through The VBox, our high quality set top box giving you a huge amount of Canadian and US channels, news, sports, kids, Multinational, Lifestyle and many more. The VBox includes a browser making it easy to access Facebook, Twitter, Skype, Netflix, YouTube,  Instagram, Picasa and 100's of apps. The list goes on!
The VBox includes VCloud and PVR offering a seven day "scroll back" feature so you never miss your favourite programmes and PVR so you can record anywhere, anytime!
Our packages will amaze you – starting with "The Basic" – offering 40+ channels, "The Premium Basic" – offering 60+ channels and our best-selling package called "TheSkinny"- offering 28+ channels at the lowest price in Canada!
With UChoose – you choose from over 60 standalone channels to invent your own package and create your personal TV viewing experience – now that is simply amazing!
Other packages include SportsMan, SuperNews, Hollywood Suite, Family Plan, Kids Plan and more.
Click here to see our all prices, channels and packages.
Phone
Every day VMedia is striving to provide the best phone service to the people of Canada at the best and cheapest rates. We want to keep everyone connected with their family and friends throughout Canada and all over the World. VMedia has the best Home Phone package with no contracts, best monthly rates and 16 outstanding features and one month FREE!
With Unlimited Canada you get unlimited calls within Canada and reduced calls elsewhere – all for only CAD$14.95/month.
With Unlimited World you get unlimited calls to over 60 countries worldwide and reduced calls elsewhere – all for only CAD$24.95/month.
Click here to see current prices.
Our promise to the people of the Bayswater area is to provide the best for less.
Our Sales Team will be happy to advise with all pricing options, packages, deals and current special offers. Call a team member today at 1-844-872-8269 or visit www.vmedia.ca.