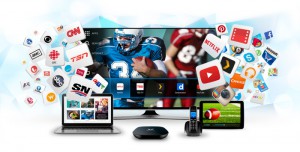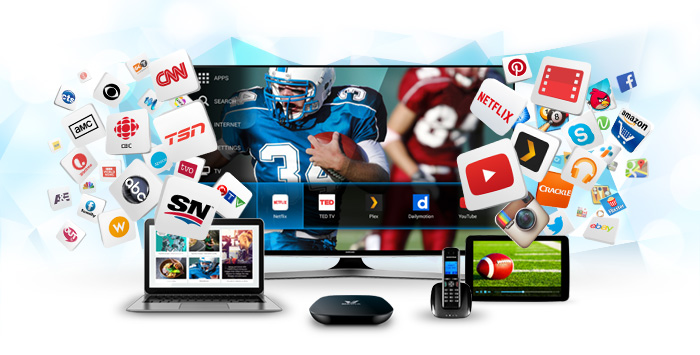 Saint John is a beautiful and historic city situated in the Bay of Fundy, famously known for its Reversing Rapids and is a busy port city situated in an area rich in maritime history and culture and a thriving economy with so many industries, businesses and a lively arts and cultural scene reflecting the area's rich and diverse culture. This city and the surrounding communities offer an abundance of cultural attractions, museums, galleries and year round activities with outstanding natural beauty to enjoy and endless recreational pursuits making Saint John the ideal place to live, work or visit. In January 2018 the city will see the arrival of VMedia, one of Canada's most highly successful Multimedia Company offering High Speed Internet, IPTV and Phone services with really low prices, superb choices and awesome customer care that makes out company the number one choice in Canada today. Our proven track record and quality services has encouraged us to expand to other provinces including New Brunswick and we look forward to  offering our new customers in Saint John something new and exciting when it comes to home entertainment, Internet and Phone services in 2018 and the future going forward. We promise low prices, flexibility and guaranteed excellence with seven day support keeping everyone entertained, informed and connected.
Internet
The invention of the Internet has changed the world we live in today and is an integral part of every aspect of living at home, work, and study and in every business, industry and economy of every country all over the world in this busy digital age we all live in today. VMedia launched it's Internet service in 2013 in Ontario and every year since is going from strength to strength embracing and working with the newest innovations and latest Technology and is now expanding to the province of New Brunswick and Saint John offering a fast, reliable and modern Internet with a range of plans to suit every budget, with no contracts! At VMedia we make your internet access our priority and currently we offer DSL, FTTN or cable options, depending on location. Our friendly Sales Team will help and advise what plan suits your daily needs and match it with the lowest prices for you – that is our promise!
Reliability is paramount in providing a quality Internet service and VMedia are committed to providing the best Internet network for Saint John and the surrounding area, we will work hard every day to make sure our customers get the best from the best – VMedia!
Click here to see our range of Internet Plans and prices.
IPTV
IPTV is changing the way Television is viewed in Canada and all over the world and is fast replacing the more traditional Satellite and cable as it uses the Internet to stream quality TV to your home in an instant. The IPTV Market has grown in Canada and VMedia are among the top Companies providing IPTV since 2013. VMedia are happy to announce their arrival in the province of New Brunswick and the city of Saint John in January 2018 and we are excited to transform the lives of our new customers offering the most modern viewing and entertainment experiences with fantastic choices, flexibility and a range of amazingly low prices to suit all budgets. At VMedia our commitment is reflected in the superior quality IPTV we provide to your home as we stream via the internet through an IPTV box called The VBox bringing instant access to a wide variety of top Canadian and international channels and shows all in the comfort of your home! The VBox also acts as a browser allowing immediate access to The Web, Facebook, Twitter, Skype, YouTube, Netflix, Plex, XBMC, Instagram, Picasa and 100's of apps to keep the whole family entertained!
VCloud and PVR are among the many capabilities of the VBox allowing recording and a seven day "scroll – back" option so you never miss your favourite programmes and PVR to pause, rewind, stop or fast- forward recorded programmes and giving even more flexibility at no extra cost – only from VMedia!
Our new customers in Saint John will really enjoy our range of superb Packages and Theme Packs we offer at VMedia with flexible choices, low prices and an endless supply of channels and shows from all over Canada, The U.S and the world so there is something for everyone to enjoy.
Our current best-selling Package is called TheSkinny – offering 30 + channels for an amazing $17.95/ month – the best value Package in Canada today. Other Packages include The Basic – offering 44 + channels for only $12/month for the first 3 months and $29.95 thereafter,  and The Premium Basic offering 70  + channels for only $27/month for the first 3 months and $44.95/ month thereafter.
The incredible value at VMedia continues with our range of Theme Packs with huge choices suiting all ages and interests including Family Pack, Kids Pack, Hollywood Suite, SuperNews, Sportsnet, TVA Sports, Knowledge ,Style and many more.
UChoose allows you to pick and choose your preferred channels from over 160 standalones and from prices as low as $2.95 per channel you can create your own unique viewing – only from VMedia!
Click here for list of available channels, Packages and Theme Packs and all prices.
Phone
Phones continue to be a hugely essential part of everyday life in all homes and business all over Canada and in every corner of the busy world we all are part of. Phones keep us connected with family and friends and a reliable phone service is absolutely essential in the fast – paced world of connectivity today. VMedia commenced its Phone service in 2013 determined to give the Canadian people what they needed – a modern and reliable Phone service with low prices and it has been an outstanding success with millions of happy customers enjoying the benefits of a robust network and really low prices. VMedia will soon offer our new customers in Saint John these amazing prices with great Phone Plans too!
With Home Phone you low monthly bills, no contracts, superb Phone features and the first month free.
With Unlimited Canada you get unlimited calling all over Canada and reduced calls elsewhere for only $14.95/month.
With Unlimited World you get unlimited calling to over 60 countries worldwide and reduced calls elsewhere for only $24.95/month.
These Plans and prices reflect the truly amazing value that VMedia offer every day!
Click here to see all Phone Plans, phone features and all prices.
January 2018 will see VMedia in the province of New Brunswick and the city of Saint John and we are determined to offer our new customers there the most modern, reliable and exciting Internet, IPTV and Phone services in Canada, with our famously low prices, choices and flexibility along with our awesome customer care and Technical support Teams who are core to our ongoing success as the company who put our customer first – always.
Why not call our friendly Sales Team today at 1-855-333-8269 or visit www.vmedia.ca for all information, deals, bundles, packages and current special offers waiting for you.
See you soon in Saint John!