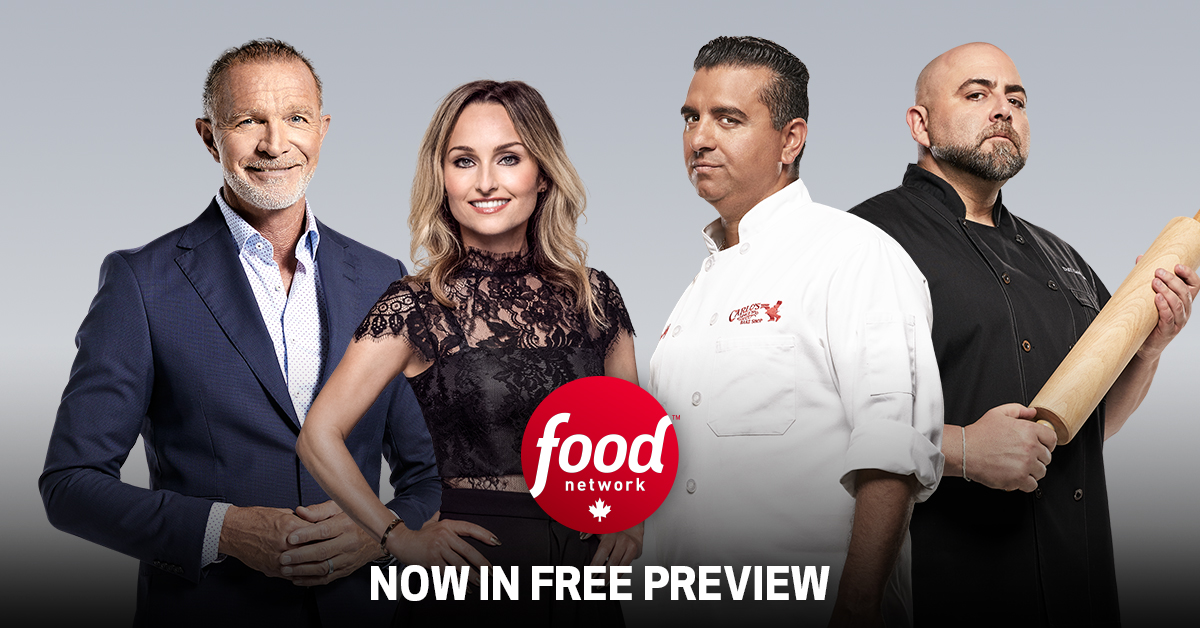 VMedia is excited to bring you three channels – Lifetime, Cooking Channel and Food Network Canada – all on free preview from now until April 30th. Go ahead and enjoy all this great programming.
Lifetime is the ultimate women's channel, with stories for women, made by women. With exclusive movies, award-winning dramas and exciting reality series, Lifetime empowers women to find their strength through the transformative power and attraction of entertainment. Here's one series we are particularly keen on:
Surviving R. Kelly – Exclusively on Lifetime On Demand
Surviving R. Kelly, the ground-breaking documentary series everyone is talking about, reveals young women reuniting their voices against singer R. Kelly. Celebrated as one of the greatest R&B singers of all time, R. Kelly's career has been plagued with rumours of abuse, pedophilia and predatory behavior towards women. Survivors step forward to detail allegations about his abuse featuring over 50 interviews.
---
Cooking Channel Canada is dedicated to today's passionate food lover. From the people who brought you the Food Network, Cooking Channel Canada feeds your hunger for more shows devoted to food and cooking on every dimension, from global cuisine to international travel, history and how-to's. Shows to check out over the upcoming weeks include:
Guy's Big Bite – Tuesdays 9 PM
Guy Fieri's bleached blond hair, goatee and skateboard shorts make a strong statement – you are what you eat! Guy Fieri's food is as fun and fearless as his larger than life personality – whether it's his Mojita Chicken, Pepperoni Lasagna or Jambalaya Sandwich, you can't stop watching.
Man Fire Food – Fridays 9 PM
From campfires to custom-made grills and smokers, Man Fire Food celebrates fire and food with visits to home cooks, pit masters and chefs who are fascinated by fire and food. Roger Mooking follows the smoke signals across the US, from the American South for regional barbecue styles to the Pacific Northwest for a salmon bake and to New England for a seafood feast.
---
Food Network Canada is the largest online destination in Canada to feature chef recipes, full shows, tons of expert cooking tips, the latest food news and endless entertainment with thousands of recipes to try on your own.
Buddy vs. Duff – New Series, Sundays 10 PM, starting March 10th
In an epic competition to end the greatest feud in baking history, longtime baking rivals Buddy Valastro and Duff Goldman go head-to-head in a series of challenges befitting their extraordinary expertise. The competition comes to a climax with the final, space-themed challenge in Philadelphia, where the judges will crown the winner.
Fire Masters – New Series, Thursdays 10 PM, starting March 21st
Food Network Canada enters the inferno in a new food competition series, Fire Masters, where three chefs push their grilling talents to the limit as they battle in two fiery culinary challenges to cook up flame-kissed dishes. Two chefs are extinguished and the winner goes head-to-head with a Fire Master judge in an epic final round — vying for the $10,000 cash prize and the title of Fire Master Champion.
Lifetime, Cooking Channel and Food Network Canada are all available in our popular Grand Premium TV package. You can also subscribe to any of these great channels with our Style and Living theme packs for $8.95/month or get the best of all three channels with the Style/Living Combo theme pack for $13.95/month.
VMedia – More Content. More Enjoyment.