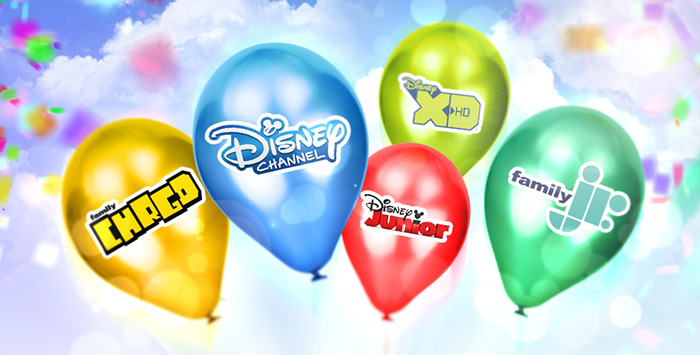 There will be some changes to certain kids channels which VMedia carries. These changes result primarily from a change in the relationship between Canadian broadcasters and The Walt Disney Company.
Until recently, Disney had an agreement to supply Family Channel, DisneyJr. and DisneyXD, owned by DHX Media Inc., with TV shows, and to licence the brands DisneyJr. and DisneyXD along with the shows. Corus Entertainment Inc. has now acquired those rights. As a result the following changes will take place, affecting every BDU in Canada including VMedia.
September 1, Corus will launch The Disney Channel . VMedia is arranging to obtain the right to carry the new channel, which will become part of our Kids Pack 2, and Kids Pack Combo.
September 18, the channel currently called Disney Jr., on Channel 68, will be rebranded to Family Jr.
October 9, the channel currently called DisneyXD, on Channel 66, will be rebranded CHRGD.
December 1, Disney Jr. and DisneyXD will be relaunched by Corus. The channel positions and package placements with VMedia will be announced in November.
In addition, unrelated to the Disney changes, on September 1 Teletoon Retro will no longer be offered. Corus has advised it will discontinue the brand as of that date.
We will keep you posted as these changes are implemented.If you have any questions please direct them to our forum at https://forum.vmedia.ca/.
The net result will be the addition of two new kids channels, with more choice and variety for the whole family!