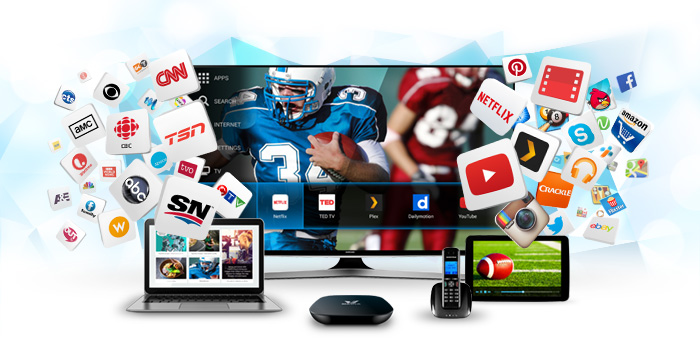 Located in the united counties of Prescott and Russel the city of Clarence – Rockland was formed in 1998 from the amalgamation of the communities – Rockland, Clarence, Clarence Creek, Bourget, Saint-Pascal Baylon, Hammond, and Cheney and is only a short commute from Ottawa. The area is home to VMedia – one of Canada's most exciting and popular Multimedia Companies providing High Speed Internet, IPTV, Phone across Canada including Ontario since 2013 and now introducing a brand new wireless monitored Home Security System called VMedia Protect offering the complete 24/7 home protection 365 days a year – all at really low prices and unbeatable choices using the latest innovative technology. VMedia continues to offer our customers in Clarence – Rockland value for money, excellent services, and awesome customer care in 2018 and beyond.
The area in and around Clarence – Rockland has so much to offer including 19 beautiful parks and trails including the popular Lavigne Natural Park, Beckett Creek Bird Sanctuary and superb fishing with many rivers, lakes, and creeks showcasing the area's stunning scenery and wildlife. The area is a highly popular center of arts and culture and many multicultural events and festivals to enjoy all year for visitors and residents alike and is also a short commute to all the major attractions in nearby Ottawa – our fabulous capital city.
VMedia are present in the Clarence – Rockland locality since 2013 and are proud to be associated with this great area and our loyal customers who enjoy our excellent High-Speed Internet, IPTV, and phone services at seriously low prices as we introduce our VMedia Protect to keep the homes in and around Clarence – Rockland monitored and secured 24/7.
Internet
VMedia continues to connect millions of people across Canada including the city of Clarence – Rockland and the surrounding communities to the transformative power of the internet remaining one of the most successful ISP Providers offering a modern network offering a truly reliable High Speed Internet service with fast speeds, no limits, no contracts and a superb range of Internet Plans and Internet deals to suit every household. VMedia are the Company that cares as our dedicated staff work to ensure you get the best from us and our Technical Support Staff are available seven days a week keeping our customers connected 24/7. In Ontario we currently offer DSL, FTTN and Cable Internet options and our Sales Team will help and assess what Plan suits your needs and location then offer the best price – guaranteed!
Click here for all Internet Plans and Deals Internet – including cheap internet prices – available exclusively from VMedia!
Home Security – VMedia Protect
Home security is a priority today so consider investing in a new wireless monitored Home Security System called VMedia Protect – the latest innovation recently launched by VMedia and now available in Ontario and the city and suburbs of Clarence – Rockland offering a complete Home Security System that will protect your home 365 days a year when you are away from home. VMedia Protect is so easy to install (DIY!) with the main Security Panel (called the Security Hub ) and sensors connecting wirelessly and when your alarm is triggered a signal is sent to our 5 diamond and ULC certified (the highest certification in the industry) Central Monitoring where our highly trained operators will immediately notify you and the local police.
VMedia Protect comes with absolutely no contracts and a full 30-day money-back guarantee and is very reasonably priced for our new customers as an incentive to get their house, apartment or condo protected and safe from unwanted Intruders 24/7.
VMedia Protect Kit
The VMedia Protect contains all that is required to protect your home and is so easily installed with no drilling required! The Kit contains The Security Hub (main control panel) x 1, Door/Window sensors x 2, PIR motion sensor (that completely pets friendly!) x 1, window decals (informing unwanted intruders that your property is monitored and protected by VMedia Protect) x 4.
Cost of VMedia Protect Kit is $229.95.
Extra sensors and other items may be added if required – contact our Sales Team.
Security Hub
The Security Hub is the main control panel for your System and can be fitted anywhere within your property – all that is required is an internet connection. The Hub will connect with the sensors wirelessly and includes a built-in battery for power outages so all you need to do is plug in the Hub, attach the sensors inside your home and call us to activate – your home security system is now ready to go!
Service Plans – Home Monitoring
When your VMedia Protect is installed your next step for maximum home protection is connecting to VMedia's 24/7 Central Monitoring Station and we offer 2 great plans for our customers in Brampton called Protect and Protect Plus.
Protect
Protect offers complete 24/7 professional monitoring 365 days from our Central Monitoring Station 365 days a year and we can send communication over the internet via text, email or push notifications. We can also remotely arm/disarm your Security Hub if required.
Cost of Protect is $12.95/month.
Protect Plus
Protect Plus offers the same complete professional 24/7 monitoring 365 days a year with the added dual communication over the internet or cellular via text, email or push notifications. We will also remotely arm/disarm your Security Hub if required.
Cost of Protect Plus is $16.95/month.
Optional add – on service
VMedia Protect has an optional extra service for our customers called Private Security Response and if your home alarm is triggered we will immediately dispatch a member of our Private Security Response Team to check your property for any signs of a burglary /break-ins and if one is detected they will inform you and the local police instantly. This avoids costly false alarm call our charges that may cost you $75 – $150 depending on your location.
Cost of Private Security Response is only $4.95/month.
Extra Accessories
VMedia Protect has a complete range of extra items to customize your home security including extra sensors, PIR sensors, extra window decals GSM upgrades, key fobs and a PIN Pad that can be placed near home entry /exit points and used to arm/ disarm your Security Hub using your own secret code. Contact our Sales Team to discuss any queries about VMedia Protect.
Click here to see all the extra accessories and prices.
24/7 protection guaranteed – with VMedia Protect!
IPTV
IPTV is next-generation TV entertainment offering a completely different and exciting way to view TV in 2018 and VMedia IPTV is the number one choice of IPTV Providers as they offer new experiences with many viewing choices and so much more – all at unbelievably low prices to suit every household in Clarence – Rockland!
VMedia IPTV (Internet Protocol TV) is streamed via the internet through an IPTV BOX called The VBox instantly accessing a vast amount of the latest Canadian, the US and international networks and channels, news, sport, music, films, kids, games and much more. The VBox includes a built-in browser to instant access to the Web, Facebook, Twitter, Skype, YouTube, Netflix, Plex, XBMC, Instagram, Picasa and 100's of apps for all ages and interests.
VCloud and PVR are also functions of the VBox allowing recording and a seven-day "scroll back "option so you never miss your favorite programs and PVR to pause, rewind, stop or fast forward recorded programs allowing even more flexibility and enjoyment – only from VMedia!
Packages and Theme Packs from VMedia continue to offer excitement and fun at the lowest prices as we offer the latest channels and shows from all over the world. Check out TheSkinny – Canada's lowest-priced Package – offering 23 channels for only $24.95/month! The amazing value continues with The Basic – offering 45 channels for only $35.95/month and new The Premium Flex – offering 4 incredible options – Premium Family, Premium Sport, Premium Classic and Premium Lifestyle for only $49.95/month and 2 months free!
U Choose from VMedia will let you pick and choose from over 160 standalones to create your own unique viewing from prices as low as $2.95 per channel.
Expect the unexpected with VMedia IPTV!
Click here for all available channels, Packages, Theme Packs, and all prices.
Phone
These days the phone is more than a phone – it's a necessity, a gateway to social media, a camera, internet browser, gaming system and so much more! when choosing a reliable Phone Provider consider switching to VMedia Phone – one of Canada's most reliable and affordable Phone providers since 2013 and available in most provinces including Ontario.
Our staff is committed to developing and upgrading our robust network as we reach every corner of Canada and the world and VMedia offer a range of nicely priced Phone Plans – all with no contracts or small print!
Check out these amazing Phone Plans currently on offer:
Home Phone gives you low monthly bills, 15 great phone features, no contracts and the first month free.
Unlimited Canada and USA Plan lets you make unlimited calls all over Canada and the USA and reduced calls elsewhere for only $19.95/month
Unlimited World Plan lets you make unlimited calls to over 60 countries worldwide and reduced calls elsewhere for only $26.95/month.
Click here to see all Phone Plans, Phone features, call rates, and all prices.
Keep talking for less – only with VMedia Phone!
Our continued and ongoing success at VMedia is due to our loyal customers and our dedicated, committed and professional staff who continue make VMedia stand out as great Company it is across Canada today. We continue to develop, upgrade and improve our services using the very latest innovative technology and remain passionate about keeping our prices low and standards high. Why not call our Sales Team today on 1 – 855 – 333 – 8269 for all information about our High-Speed Internet, IPTV, Phone and our new wireless monitored Security System called VMedia Protect offering maximum protection to the homes in the city of Clarence – Rockland and the surrounding communities.
Visit www.vmedia.ca for all current deals, bundles, current special offers, and all prices.
VMedia – the next generation is here!