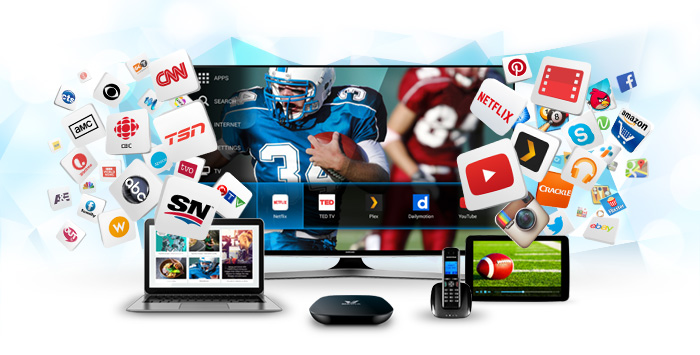 South Cambie is a busy and popular area in Vancouver with excellent residential and commercial properties, the famous Queen Elisabeth Park and some of the provinces top medical facilities and several top schools making it an ideal place to live in the Vancouver area. VMedia, the highly successful Multimedia company based in Toronto are planning to expand its High Speed Internet, IPTV and Phone services to British Columbia and the greater Vancouver area including South Cambie and the Cambie Street area in 2016.VMedia is fast emerging as the most exciting multimedia provider in Canada with really low prices and quality technology to keep the people of Vancouver and the South Cambie area connected and entertained.
We promise great deals, flexibility and realistic prices to suit everyone's budget.
Internet
In this age of constant connectivity the quality and speed of your Internet is critical to your ability to work and play every day. VMedia pushes the boundaries of speed and reliability and we promise to deliver a quality internet that costs less than our competitors but brings the fastest internet to your home.
Our internet plans and prices are simply amazing! Click here for more details.
IPTV
At VMedia our highly popular IPTV service is streamed to your home via the internet through our set top box called The VBox – bringing a crystal clear picture and a huge amount of Canadian and US channels, news, sports, kids, multinational, lifestyle and more. The VBox includes a browser giving direct access to Facebook, Twitter, Skype , YouTube, Netflix, Instagram ,Picasa and 100,s of apps to keep you Informed and entertained. The VBox has two features- VCloud and PVR, giving a seven day "scroll back "option so you never miss your favourite programme and PVR to record what you want, when you want.
Our Packages are really flexible and are the best price that will amaze you, starting with "The Basic"- offering 40 + channels, "The Premium Basic "- offering 60+ channels , and our most popular Package –"TheSkinny"- offering 28+ channels, really superb value and choice.
Other Packages include SuperNews, SportsMan, SportsFan, Hollywood Suite, Family Pack, Kids Pack and many more
With UChoose you can put together your own personal package by choosing from over 60 standalone channels, creating your own unique viewing experience – now that is choice and flexibility at its best – only from VMedia!
Click here for channels, packages and prices.
Phone
Since entering the market in Canada, our customers have been set free to communicate with everyone for less and keep in touch with their loved ones all over Canada and the world.We are continuing to develop and upgrade our network and strive every day to make VMedia the top phone provider in Canada.
Our HOME PHONE will give you one month free and with low monthly plans, no contracts and no small print!
Our UNLIMITED CANADA gives unlimited calling within Canada and reduced rates elsewhere – all for CAD$14.95/month
Our UNLIMITED WORLD gives unlimited calling to 60+ countries and reduced rates elsewhere- all for CAD$24.95/month.
Click here to see our prices and plans. At VMedia our friendly and experienced Sales team will assist you with all information, prices, packages, current deals and special offers
Call a Team Member now at 1-844-872-8269 or visit www.vmedia.ca