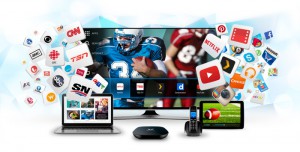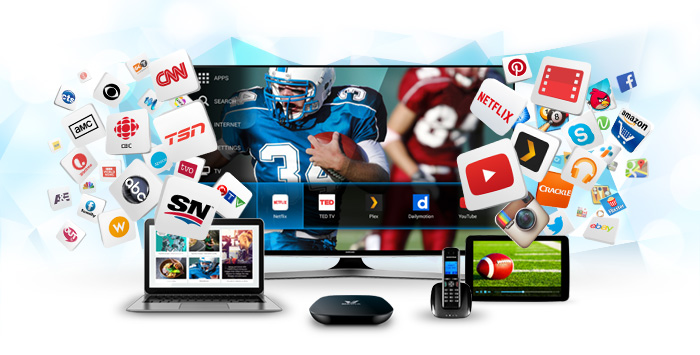 Moncton is the largest city in the Atlantic Province of New Brunswick, located on the Petitcodiac River in an area where you will find a captivating array of stunning landscapes reflecting the unspoilt natural beauty waiting to be explored and enjoyed. This bustling city will soon celebrate the arrival of VMedia, one of Canada's most innovative and exciting Multimedia companies offering High Speed Internet, IPTV and Phone services with awesome choices and truly vast entertainment and communication options with new and exciting TV channels from Canada and all over the world to be enjoyed at the best and lowest prices making VMedia the number one choice across Canada today.
Moncton is among the many cities and towns in New Brunswick that will welcome VMedia in January 2018 as the Company expands throughout this beautiful Province as part of its National expansion Plan and we promise the lowest prices, great choices and awesome customer care that makes our Company so popular with millions of satisfied customers across Canada.
Moncton is a city steeped in history and has so much to offer with its unique architecture, interesting buildings and a vibrant arts and cultural hub celebrating the city's long and interesting history and association with shipbuilding, the railway, marine and river life and much more. It is an important business, industrial commercial and retail centre, with three industrial parks and many shops supporting the local economy.
Moncton is surrounded by stunning scenery waiting to be explored and boasts all year round indoor and outdoor activities for all ages and interests including Fundy National Park, Kouchibouguac National Park, and the Centennial Park, the fabulous Magic Hill, Water Park, Zoo, Cape Enrage Lighthouse, cultural centres and museums and galleries to enjoy every day.
Moncton has a large Student population thanks to its Universities and various colleges who will benefit economically and socially with VMedia offering really fast internet, IPTV and its Phone service – all at low low prices to suit all budgets!
Internet
The internet is probably the most exciting invention of modern times, allowing instant access to a world of information, entertainment, education and communication all over the world and VMedia are excited to bring the people and communities in and around Monkton a really modern and reliable Internet with high speeds thanks to VMedia's innovative technology.
All with a variety of Internet Plans at seriously low prices beating all our competitors and making VMedia the obvious choice today. 2018 will see a new era in Internet all over New Brunswick and the Moncton area offering DSL, FTTN or Cable options and our highly skilled  Sales Team will advise on what Internet Plan suits your location and daily needs then match it with guaranteed low prices just for you!
Our Staff work seven days a week to make sure you stay connected – our promise to all customers.
Click here to see our range of Internet plans and prices.
IPTV
IPTV is the future in Television Technology in Canada and Worldwide thanks to ongoing advancements in the ever – changing digital world we live in today and VMedia are happy to announce the arrival of IPTV to New Brunswick and the Moncton area from January 2018 to meet the demand for IPTV and the amazing entertainment.
Choices it offers – all at low prices! IPTV or Internet Protocol Television uses the Internet to bring TV to your living room and is fast replacing the more traditional Satellite and cable options, offering a vast amount of TV shows and channels from all over Canada and the world and so much more making new and exciting experiences, superb choices and low prices as standard from VMedia. Our IPTV service is streamed via the Internet through an IPTV box called the VBox, instantly bring top quality TV channels and a vast array of TV entertainment – all at your finger – tips! The VBox also acts as  browser allowing instant access the the Web, Facebook , Twitter, Skype, YouTube,  Netflix, Plex, XBMC, Instagram, Picassa and 100's of apps for all ages and interests.
VCloud and PVR are among the many functions of the VBox allowing recording and a seven day "scroll back" option so you never miss your favourite programmes and PVR to pause, rewind, stop or fast – forward recorded programmes allowing even more flexibility and enjoyment at no extra cost!
At VMedia our aim is to offer value for money always and our new customers in Moncton will enjoy superb range of TV Packages and Theme Packs on offer at amazingly low prices starting with our now – famous Package called TheSkinny – offering 30 +channels for only $17.95/month – the best priced Package in Canada today . Other Packages include The Basic – offering 44 + channels for only $12/month for the first 3 months and then $29.95 thereafter  and the Premium Basic offering 70 + channels for only $27/month for the first 3 months and $44.95/month thereafter – incredible value only from VMedia!
Our Theme Packs will open a world of entertainment viewing offering all the family channels and shows for all ages and with something for everyone – all at guaranteed low prices and flexibility as standard from VMedia. Our Theme Packs include Family Pack, Kids Pack, Hollywood Suite, SuperNews, TVA Sports, Sportsnet, Style, Living and many more.
With UChoose you can pick and choose your own channels and create your personal viewing experiences from over 160 standalones and at prices from as low as $2.95 per channel and up – the choice is yours!
Click here to see all Packs, Theme Packs, channels and prices.
Phone
Phones connect us to our family and friends in an instant and is possibly the most useful invention of modern times. VMedia Phone was created in 2013 to meet the growing need for a reliable Phone service and offering really low rates in Canada and has been an outstanding success since. VMedia are excited to offer the people of Moncton a really modern Phone network with a range of phone plans to suit every household – all with no contracts!
With Home Phone you get low monthly rates, no contracts, great Phone features and the first month free.
With Unlimited Canada you get unlimited calling to all across Canada and reduced calls elsewhere for only $14.95/month.
With Unlimited World you get unlimited calling to over 60 countries worldwide and reduces calls elsewhere for only $24.95/month.
Nobody beats the value for money you get from VMedia – we promise to keep you talking for longer!
Click here for all Phone Plans, phone features and all prices.
VMedia are really excited to locate in Moncton and the surrounding communities from January 2018 and we promise new and exciting entertainment and communication never seen before – all with our exceptionally low prices and awesome customer care that is key to our ongoing success in Canada today. We look forward to bringing you the best  – always!
Why not call our friendly Sales Team today at 1-855-333-8269  or visit www.vmedia.ca for all information, current special offers, deals, bundles, and all prices.
Once you experience VMedia we guarantee you will never settle for less!
See you soon in Moncton!