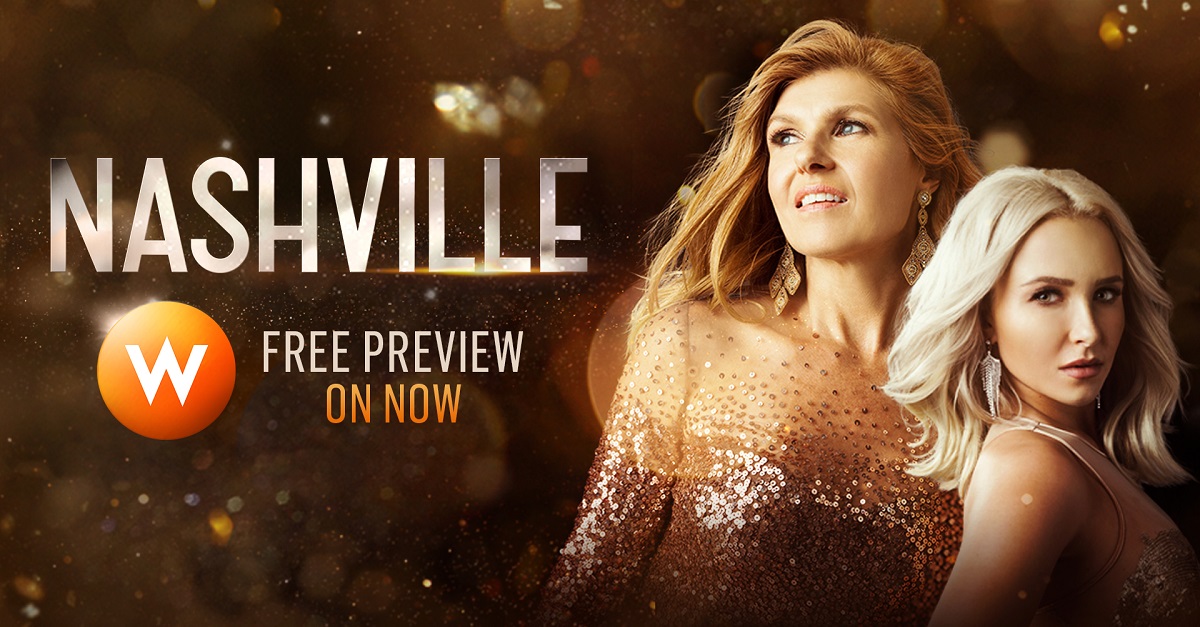 Enjoy our freeview on W Network from January 11th to February 15th. W Network is Canada's number one specialty channel for women, with an unparalleled slate of scripted dramas including Nashville, Girlfriends Guide to Divorce and Good Witch, popular series formats Hockey Wives and The Bachelor Canada and blockbuster movies. Viewers can find full length episodes, behind the scenes content and more at wnetwork.com.
Here is some inside info on some of these popular series.
Nashville – Nashville has a new home! Nashville is back with a NEW season only on W Network. Season 5 picks up right where it left off. Nashville is set against the backdrop of the city's music scene and follows Rayna Jaymes (Connie Britton) and Juliette Barnes (Hayden Panettiere) , their personal and professional challenges as they navigate their paths as artists and individuals.
Girlfriends' Guide to Divorce – This great new show follows Abby McCarthy (Lisa Edelstein, "House"), a self-help book author and guru of all things family, who shocks the world when she reveals that her seemingly perfect married life has all been a lie. As she starts to navigate life as a single woman in her 40s, Abby turns to her new divorced friends, rather than her married ones, for advice.
Flower Shop Mystery – Dearly Depotted- Abby Knight, ex-lawyer and crime buff, and the owner of Bloomers Flower Shop, is having a week to be reckoned with. A reluctant bridesmaid at her drama queen cousin's wedding, Abby ends up having to find out who murdered a wedding crasher. Stars Brooke Shields, Brennan Elliott and Beau Bridges. Premieres January 15th 9pm E/P.