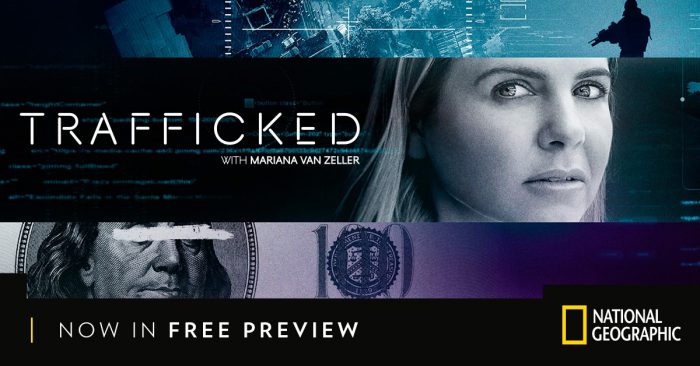 National Geographic is now on FREE PREVIEW to all our VMedia TV subscribers until January 31st.
National Geographic lives at the edge of science and exploration. It provides a premium entertainment experience, telling compelling stories through smart, innovative, adventures and thought-provoking programming – all on VMedia TV.
Watch National Geographic is on channel #85 on your channel line-up in all provinces with the exception of Quebec where it is on channel #255.
Here are just a few new and returning series you won't want to miss!
TRAFFICKED – New Series January 5th / Tuesdays 9PM EST
Award-winning journalist Mariana Zeller explores the inner-workings of the global underworld's most dangerous markets.
Atlas of Cursed Places – New Series January 4th / Mondays 10PM EST
Author and adventurer, Sam Sheridan, explores the Earth's most iconic cursed places, searching for the point where modern science and myth intersect.
The Incredible Dr. Pol – January 7th / Thursdays 8PM EST
Strap in for a wild ride as the crew of Pol Veterinary Service works seven days a week pulling calves, pushing prolapses and triaging the mayhem that comes with central Michigan territory.
Life Below Zero – New Season – January 5th / Tuesdays 10PM EST
Life Below Zero: Next Generation returns with the cast of young pioneers who have rejected city life in favor of their freedom in the Alaskan wilderness.
National Geographic is available in our most popular TV package – Grand Premium for $70.95/month. Add the Grand Premium TV package in your My Account for new TV subscribers and get 1 Month FREE!
You can also add National Geographic in our Information theme pack for $7.45/month, with five other great channels, or get this popular channel 'a la carte' for $2.95/month in UChoose with 2 Months FREE!
VMedia TV – More Content, Free Previews