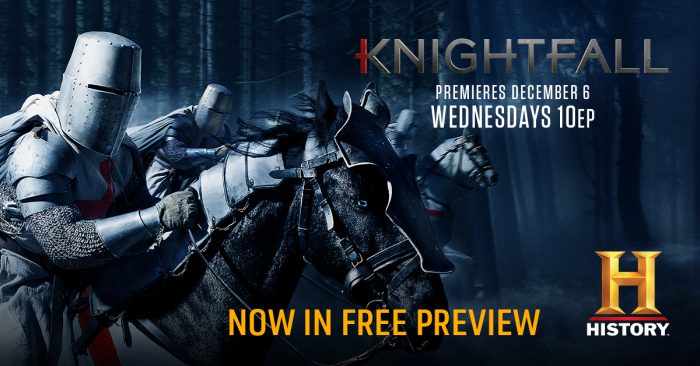 VMedia is pleased to offer History Channel and Slice on FREE preview until January 5, 2018!
Brought to you in beautiful high definition and packed with award winning series, captivating reality shows, breathtaking documentaries and exclusive content, these channels offer something for everyone.
History Channel
Fuel your curiosity with awe-inspiring stories, powerful documentaries, and in depth specials. Follow the thrilling lives of different maverick individuals who are real, gutsy and wise – they do things their own way and forge their own paths in life. Through these characters and their experiences, History Channel explores the past, as well as the transformative events happening in the present. Enjoy captivating shows such as Knightfall, Vikings, Pawn Stars, Canadian Pickers, Counting Cars, Mountain Men, and many more.
Slice
Featuring buzz-worthy personalities and the best in lifestyle and entertainment programming, Slice offers the perfect escape for women on the go. Hosting the biggest reality, drama and movie titles, Slice is the go-to destination for hit shows featuring relatable topics that are relevant to women. Enjoy popular shows such as Million Dollar Listing, The Real Housewives of Orange County, Vanderpump Rules, Xscape: Still Kickin' It, and many more.
Like what you see? Slice is available in our popular Living theme pack, along with five other great channels, for only $7.95 per month, and History is available in our Knowledge theme pack, with seven other fantastic channels, for only $9.95 per month. Or, add individually from our UChoose store, starting as low as $1.50 per month. Try them, and then sign up!
VMedia TV – More Channels. More Enjoyment.