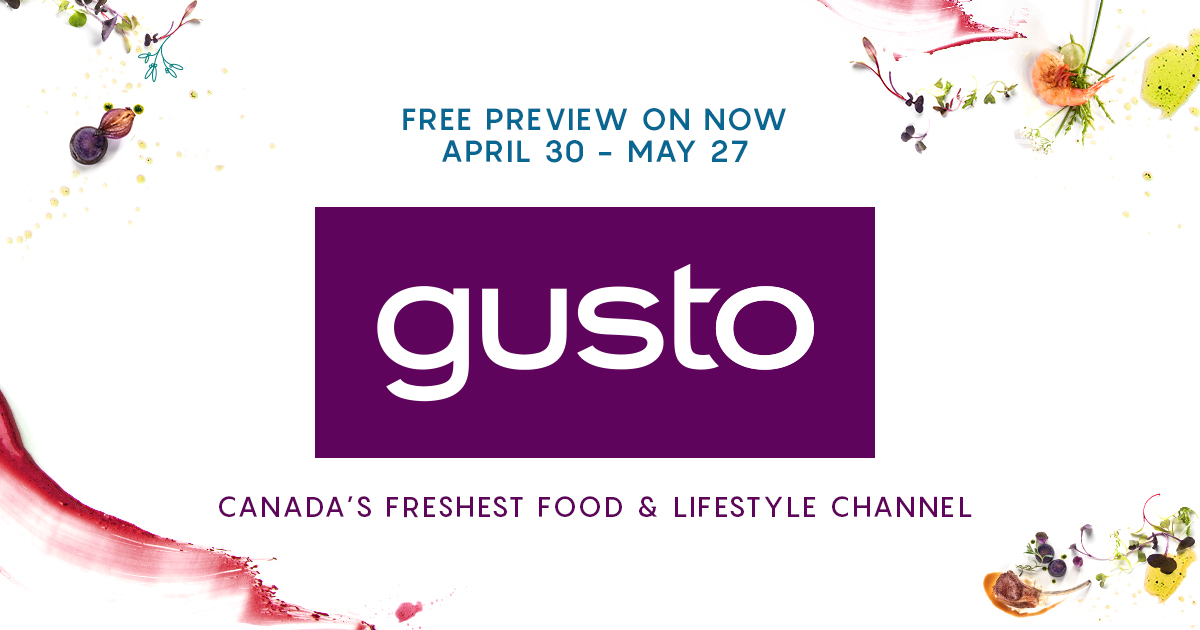 Gusto is where inspiration meets information and it's now on free preview until May 31st. Find everything you need to enjoy mouth-watering food programing from screen to table.
Gusto features a delicious mix of creative cooking and food programming paired with exciting home renovation, travel and lifestyle shows. Watch original Canadian series and as well as your favourite food stars such as Jamie Oliver and Martha Stewart.
Gusto is on channel #61 in your TV lineup in all provinces except Quebec where it is on channel #204.
New Series
How'd You Get So Rich
May 2nd, 10 pm
Comedian Katherine Ryan hosts the new series meeting the wealthy, the super-wealthy and the super-duper-wealthy in the UK and overseas, asking the burning question: "How did you get so rich?"
Returning Series
DNA Dinners – Season 2 returns
Starting May 3rd, 8:30 pm
DNA Dinners explores the diverse heritages of 16 individuals as they discover their roots through Ancestry DNA analysis and celebrate them through cooking. In each episode, host Tyrone Edwards reveals the results of their Ancestry DNA test and explores their new background with a dish, which is then shared with the individual's family.
Jamie and Jimmy's Food Fight Club – Season 7
Starting May 3rd, 9 PM
Jamie Oliver and Jimmy Doherty open a pop-up café where they serve up the best of British food. This season Jamie and Jimmy welcome celebrity guests: Patrick Stewart, Jessica Chastain, Danny DeVito, Jodie Whitaker, and Martin Freeman
Where to I Do? – Season 2
Starting May 7th, 9 pm
For every couple getting married, big decisions have to be made. The biggest being the location! Hosted by beloved property and design expert Tommy Smythe, the show takes engaged couples on a tour of three dream spaces, where their fantasy wedding could take place.
---
Enjoy Gusto TV everyday with our popular Basic, Premium Flex and Grand Premium TV packages now on our special low prices of $11, $25 or $43/month, respectively for 6 months. You can also add Gusto to your Skinny TV package in our 'a la carte' UChoose section for only $4.95/month, or for as low as $1.75/month when you select 10 UChoose channels.
VMedia TV – More Freeviews. More Enjoyment.