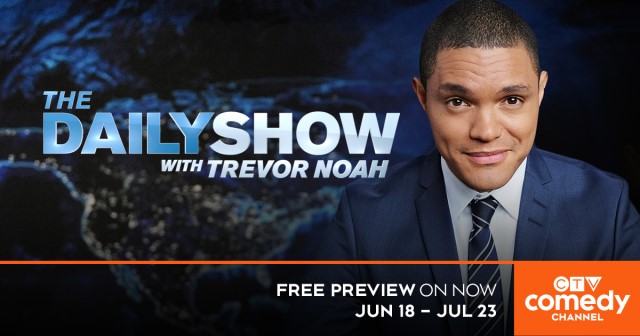 VMedia is pleased to offer a Free Preview of CTV Comedy Channel to all our TV subscribers from June 18 to July 23, 2020.
The CTV Comedy Channel features the best in comedic entertainment and this Free Preview period will have an incredible line-up of shows for an entire month! Viewers will enjoy some of the biggest sitcoms and late-night talk, A-list stand-up, hit movies and every other flavour of funny.
Here are some top shows you won't want to miss:
Returning Series:
Corner Gas Animated – Season 3
The adventures of small town folk. Catch up with Brent and the Dog River gang. Canada's #1 comedy brand is now bigger, bolder, and breaking the laws of physics. Small-town Saskatchewan has never been so – animated.
New Series:
The Stand Up Show with Jon Dore – Season 1
Join Canadian comic Jon Dore in this hilarious CTV Comedy original, shot last summer at the Just for Laughs Festival in Montreal.
How To Be A Person With Phoebe Robinson – Season 1
As a workaholic who has the luxury of working from home most days at the expense of experiencing the world, Phoebe is getting out of the house and meeting the people she's admired from afar.
Enjoy CTV Comedy Channel (# 50 and #222 in Quebec) in our most popular TV packages Premium Flex and Grand Premium TV packages for only $52.95/month or $70.95/month, respectively. Sign up now and get 1 Month FREE!
You can also add CTV Comedy Channel to your lineup with our Entertainment theme pack for only $12.95/month ($7.95 with Premium Flex), or get it for $5.95/month in our UChoose store.
VMedia – More Content. More Enjoyment.