TV, STB, AUX - Use one remote to control multiple devices

Video - Opens VOD screen

Apps - Opens Apps screen

Settings - Additional VBox settings

Directional pad - Used to navigate a screen

OK - Main action button, confirms your selection

Refresh – Refresh screen information

CC - Show/hide closed captions

Back - Back to previous menu/screen

Options - Contextual options

Volume control

Channel up and down

- Go to current time in TV Guide

- Last channel
Quickly find and play your favourite shows, discover content, search and control your connected smart home devices with our new Universal Voice Remote Control.
Pairing the Voice Remote to the TV
On the home screen, navigate to Settings, then select Add accessory from the Remote & accessories section.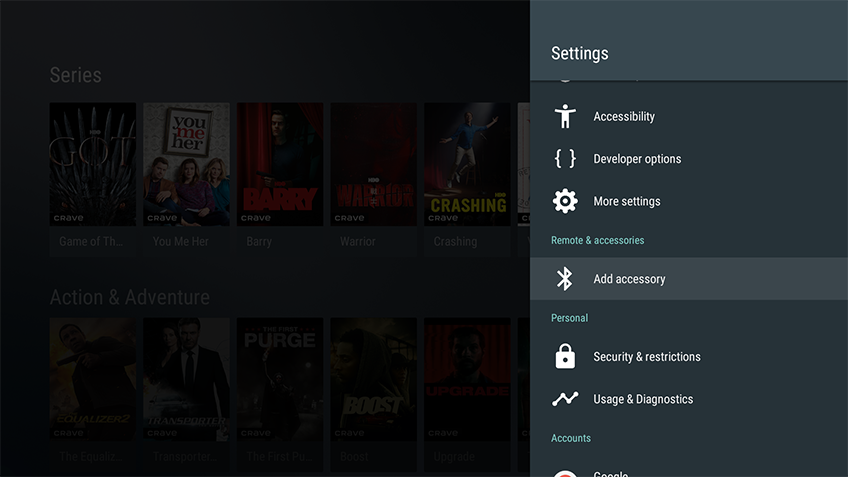 On your remote control, press and hold the

and

buttons simultaneously for 5 seconds to enter pairing mode. You are in pairing mode once the

button starts blinking. You will see "Vmedia 8" appear on the right hand side of your TV screen.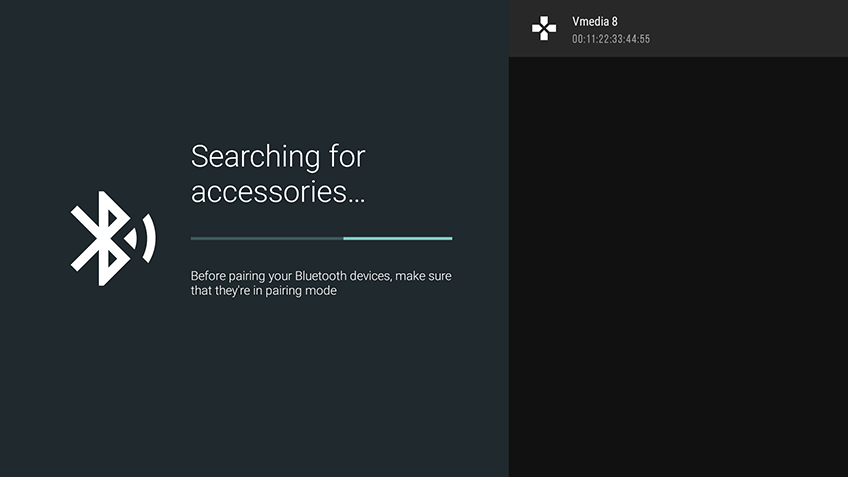 Select "VMedia 8" on the right side of the screen and press the

button to pair your remote with the VBox.
Once pairing is complete, press the

button to return to the home screen. You can now start using the

button to invoke Google Assistant.