Network Set Up allows you to connect the VBox to the Internet either by Ethernet cable (supplied in your VBox package) or wirelessly to your router. We recommend that you connect the VBox to the Internet by Ethernet cable for the best viewing experience.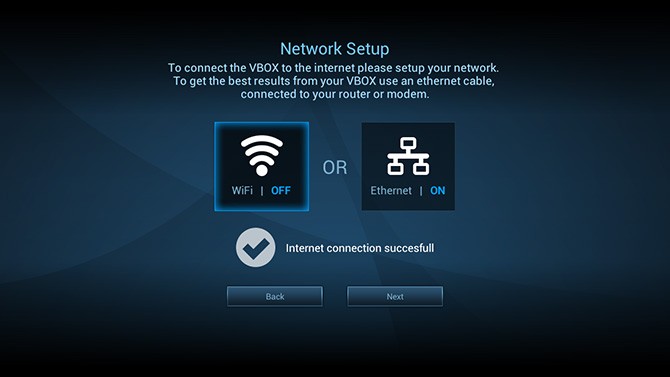 Select how you want to connect - Ethernet or Wi-Fi. Double check that your selected mode of connection is "On". If it is not "On", then click it and it will take you to the Settings page where you can click it "On".
---
Ethernet Settings
In order to ensure that your Ethernet connection is on, go to the Ethernet section and confirm that "Ethernet" is turned On" on the bar at the top.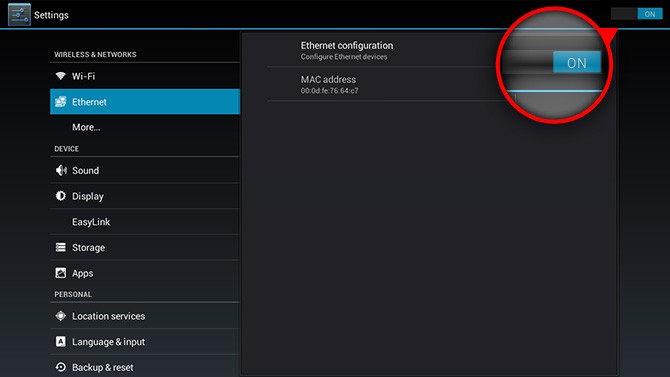 ---
WiFi Settings
On the Wireless settings page, you will see a list of available Wi-Fi networks. Select your Wi-Fi network and enter your network access key.