This screen will appear when your VBox is not yet assigned to a user account.
Subscribed to VMedia TV
If you have subscribed to VMedia TV, enter your Username and Password that was emailed to you when you first signed up and login. This will take you to the final steps to complete your VBox set-up.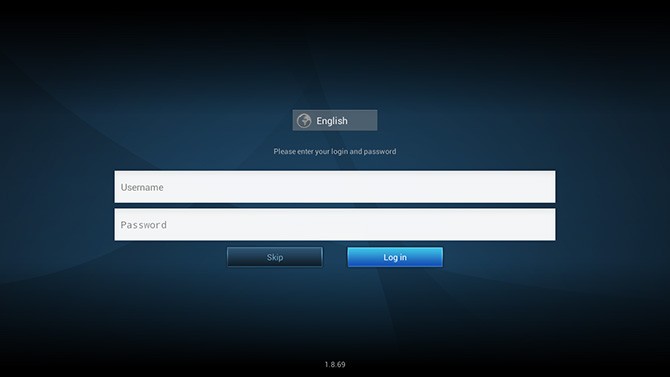 Not Yet Subscribed to VMedia TV
If you have not yet signed up for VMedia TV, you can easily sign up on our website at www.vmedia.ca. Just click on your selections and complete the easy shopping cart steps. Or call us at +1-855-333-8269 and we will sign you up. You will need to provide your MAC address of your VBox.
To use the VBox as a media player, read more here.