To set up your SD card or USB drive for recording
Select your channels to be recorded by turning them 'On'. We will start recording all the shows on those selected channels from that time on and keep them for you for 7 days.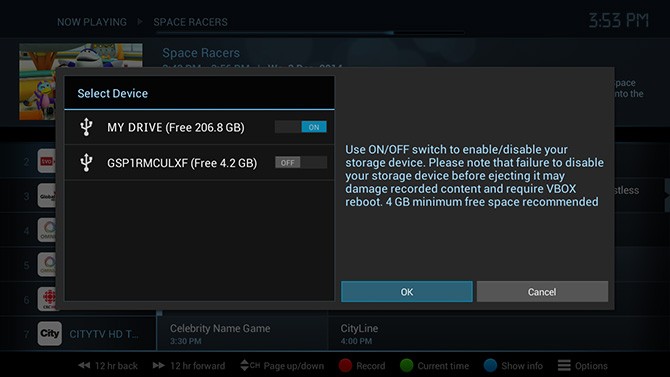 ---
Removing your storage device after recording
After you have recorded a show with PVR and when you want to unplug the SD card or USB key, make sure you properly disengage the storage device before you unplug it.
Go to Settings in the Main Menu
Click on 'Recordings'
Turn the storage device 'OFF'
Unplug it from your VBox.