The section applies if you will be signing up to VMedia TV, or if you intend to use your VBox as a media player. (Note to media players: you are missing out on a great TV service!)
With the VBox as a media player, you will have access to all kinds of apps, but you will not be able to access any TV channels and live TV.
---
Ready To Sign Up to VMedia TV
If you have not yet signed up for VMedia TV and want to do so, you can easily sign up on our website at www.vmedia.ca. Just click on your selections and complete the easy shopping cart steps. Or call us at +1-855-333-8269 and we will sign you up. You will need to provide your MAC address of your VBox, located at the bottom of the VBox.
---
VBox as a Media Player
If you intend to use the VBox as a media player, press Skip on Authorization screen to register your VBox as a Media Player.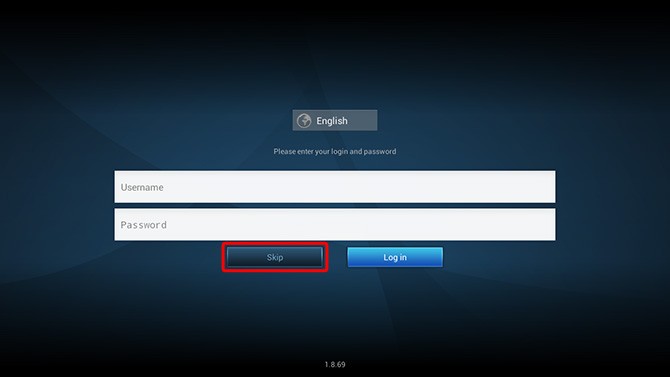 On the next screen, please enter your email address to register your VBox.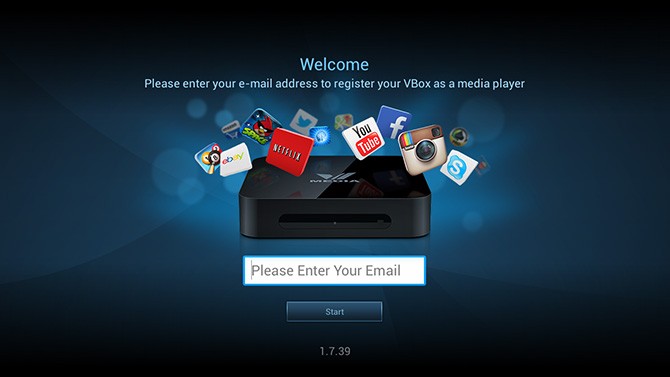 Now you can access all your favourite apps on your TV or select from 100's of other android-based apps in Google Play. Watch movies, check out the latest YouTube videos, catch up with friends on Facebook and play games on the big screen, and much more. For everything else, there's a browser so you can surf the web from the comfort of your couch.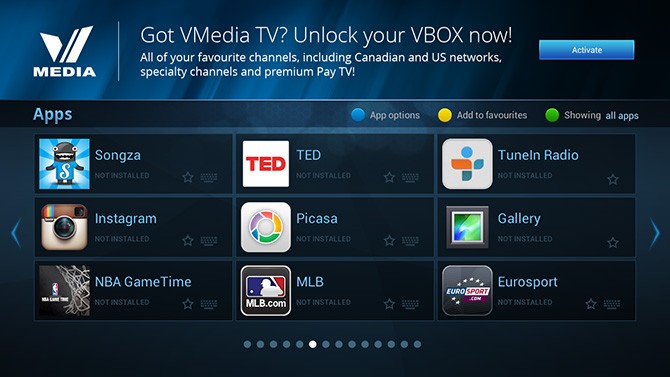 ---
Got VMedia TV?
If you have been using your VBox as a media player and now have signed up for VMedia TV, press 'Activate'. Enter your Username and Password that was emailed to you when you first signed up and login. This will take you to the final steps to complete your VBox set-up.